More and more, American consumers and office workers are demanding increased facility cleaning frequency and quality as a prerequisite for in-person shopping, dining, takeout, and employment.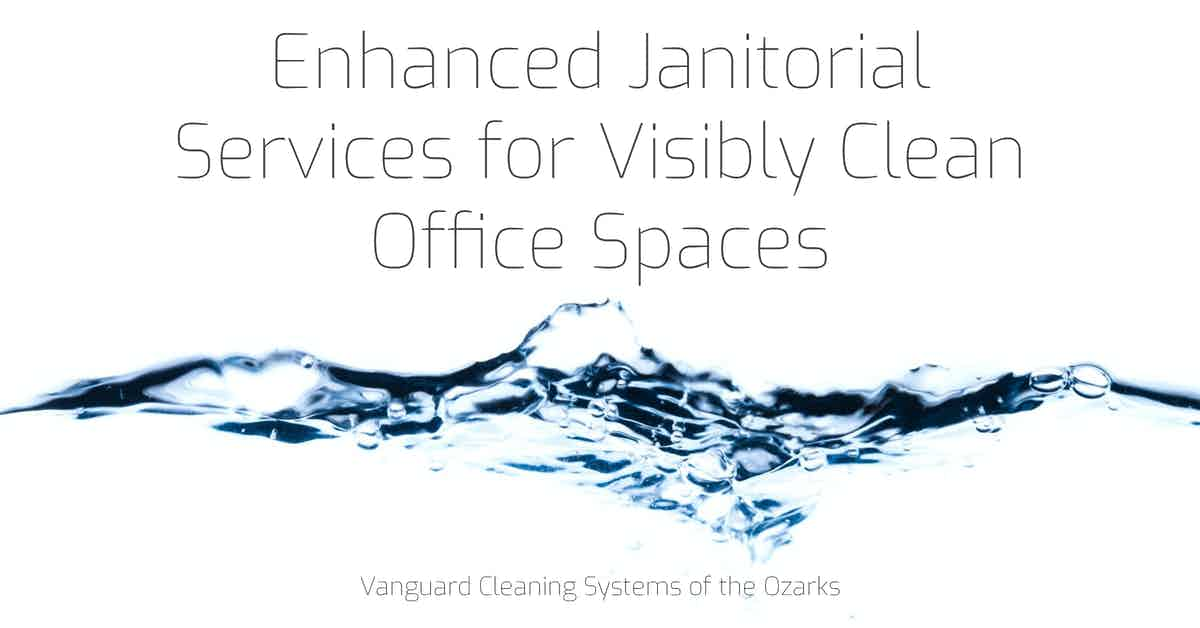 The Push for Cleaner, Safer Facilities
Sustainability and workplace wellness have become cornerstones of the American employment and consumer landscape.
Driven by concerns regarding the negative consequences of human activity on the planet and the long-term health of facility occupants, American shoppers and laborers have taken the lead in the push for truly cleaner, safer public buildings.
According to the cleaning industry magazine, CleanLink;
Cleanliness became a major priority for retailers and grocers during the pandemic as stores rushed to meet heightened consumer expectations.

[A recent] survey shows that these increased cleanliness standards are the new normal -- the vast majority (72 percent) of respondents say they do not anticipate much change in consumer expectations toward in-store cleanliness, even after vaccines are broadly distributed.
Further;
According to a survey conducted by ISSA – The Worldwide Cleaning Industry Association, 95 percent of shoppers reported that unclean restrooms and unpleasant odors would influence shopping decisions along with, dirty floors, spills or stains, dirty shopping carts, and other factors.
Additionally, while the consumer side of enhanced sustainable facility cleaning is backed by the hefty purchasing power of the American public, office workers are leading their own charge by refusing to work for businesses lacking a firm public commitment to cleaner, safer, healthier workplaces.
According to Architect News;
A new report by NEXT Energy Technologies titled "The Case for Office Space: How Buildings Need to Change to Suit a Climate-Conscious, COVID-Weary Workforce" suggests that many employees will only accept office environments that respond to the needs of human health and the climate crisis.

Employees will not settle for the offices they once had; they want healthier work environments that better account for their personal health and overall sustainability.

They want spaces with natural light and renewable energy sources and no single-use materials. They want the sustainable office of the future, and if they don't get it, they're willing to change jobs.

Employees want healthier, more sustainable offices after COVID, says survey
Vanguard Cleaning Systems of the Ozarks' Commitment to Cleaner Sustainable Buildings
Green office and retail cleaning is a foundational requirement for achieving sustainability and cleaner, healthier public facilities.
Our commitment to your organization includes:
Developing a strategy at scale that maps out your organization's path to reducing its operational impact on the environment while increasing the well-being of facility occupants.
Monitoring outcomes through multiple open communication channels.
Staying at the forefront of industry news, best practices, codes, and regulations to ensure your organization's sustainable cleaning program meets all local, State, and Federal guidelines, and;
Using the latest in proven technologies, products, and processes to ensure your facility meets the highest standards of cleanliness and safety.
Takeaway
Implementing enhanced sustainable cleaning methods in your building will:
Fast-track your organization to higher ESG scores.
Meet consumer and workforce demands.
Reduce natural resource use and waste, and;
Improve bottom lines through cost reductions and productivity improvements.
Vanguard Cleaning Systems of the Ozarks is dedicated to helping your organization plan and achieve its Environmental, Sustainability, and Governance goals!
Need environmentally conscious vendor partners--Let's talk.
In Oklahoma, dial 918-960-4450
In Arkansas, dial 479-717-2410
In Missouri, dial 417-812-9777