Schools provide vital infrastructure services to surrounding communities and students--underscoring the importance of keeping them clean, safe, healthy, and open during the ongoing public health emergency.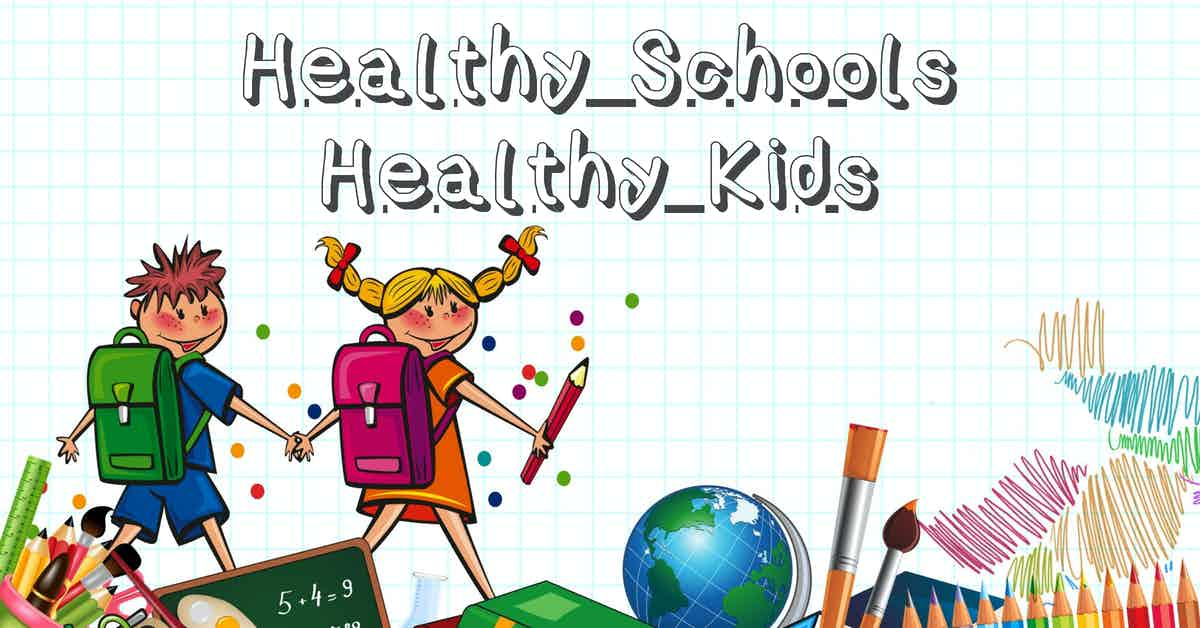 Clean Schools Serve the Local Community
Schools provide critical services to their communities, including:
Student meals
Employment opportunities
Support programs, including meals, social services, and mental health support services
The equivalent of daycare services, allowing parents and guardians to go to work during the day
These services cannot be provided or effectively managed outside of a face-to-face learning environment, which means classrooms must be open, teachers and supporting faculty and staff must be in attendance, meals must be prepared, and facilities must be available.
This can only happen if the district is able to effectively sustain the cleanliness and hygiene of their classrooms and the corresponding safety of all facility occupants.
To accomplish this near-herculean feat during these challenging times, district managers, school administrators, and cleaning service providers will need to mount a multi-front, ongoing offensive against several pathogens and bacteria, including:
SARS-CoV-2--currently responsible for the wide-spread public health emergency
Influenza--responsible for yearly wide-spread epidemics in most schools throughout the U.S. resulting in a significant number of missed school days
The common cold--not as problematic as influenza in terms of epidemic status, but still a yearly challenge
MRSA--a deadly bacteria commonly found in school locker rooms and responsible for more than 11,000 deaths each year
Pathogen and Bacteria Mitigation Strategies for Schools
While it is unlikely we will ever be able to eradicate germs and bacteria from our schools, mitigating the risk through a combination of enhanced cleaning, disinfection strategies, and personal hygiene is within reach.
Even though the predominant concern on everyone's mind is currently COVID-19, other pathogens and bacteria have wreaked havoc on schools, students, and teachers for decades.
Fortunately, addressing the most contagious and problematic of these diseases requires the same strategy.
Stay home when you're sick or have symptoms - According to the crowdsourced COVID-19 School Response Dashboard, the enforcement of symptom checking among students and staff falls far below that of other guidelines, potentially contributing to the rise in SARS cases currently reported in classrooms.
Hand hygiene and etiquette - Washing your hands frequently with soap and water, especially after using the restroom, coughing or sneezing, before preparing food, before eating, and after preparing food, has been long and well-documented as one of the best methods--often second only to vaccination--for germ prevention.  Additionally, remember to cough or sneeze into your hand, or preferably your elbow, to reduce the disbursement of contaminated vapor.
Clean and disinfect - Increased cleaning and touchpoint disinfection strategies have been shown to significantly decrease the detectable levels of communicable disease and illness-causing bacteria on every surface in an education facility, including classrooms, sports facilities, locker rooms, and cafeterias.  A critical area that is commonly overlooked, especially regarding the transfer of germs, including SARS-CoV-2, is floor care and maintenance, which should be performed every day a room is used.
Maintaining adequate supply levels - Due to travel restrictions, business closures, and other unforeseen consequences of lockdown orders, many supply chains were cut off, and downstream consumers were left without critical cleaning and hygiene supplies, underscoring the importance of maintaining up to date supply and consumption data, as well as multiple supplier relationships.
Ventilation - Increasing ventilation in occupied facilities is another well-documented method for decreasing the transfer of airborne pathogens, mold, mildew, bacteria spores, dust, and pollen. It has been shown in numerous studies to improve the cognitive functions and corresponding test scores of students.  Benefiting from increased ventilation is only possible if the system and ducts are routinely cleaned and maintained.
References & Resources
Takeaway
Not only do schools provide critical infrastructure services to the surrounding communities, but evidence also continues to mount that the closures will likely result in several additional health and wellness issues over the short and long-term, which may rival the current public health emergency.
The implementation of commonsense mandates, such as increased cleaning and disinfection, staying home when you feel sick or are displaying symptoms, and washing your hands regularly with soap and water, has long been proven to prevent the transmission of the deadliest germs and bacteria we routinely encounter.
However, conventional cleaning methods--cleaning for appearance over occupant health--are ill-suited to meet the demands of the current challenges schools, students, parents, and teachers currently face.
Advanced cleaning and no-touch disinfection methods require highly technical and ongoing training by dedicated service personnel.
Outsourcing to a highly trained and dedicated service provider is a proven method for ensuring the highest cleanliness and safety standards.
Contact us today and discover why Vanguard Cleaning Systems® is the Standard of Clean® for businesses throughout Northwest Arkansas, Missouri, and Oklahoma.
In Oklahoma, dial 918-960-4450
In Arkansas, dial 479-717-2410
In Missouri, dial 417-812-9777