Employee retention and turnover have been an enormous challenge recently, particularly within the custodial profession, which has suffered from historically high employee churn due to low wages, poor advancement opportunities, and dangerous workplace conditions.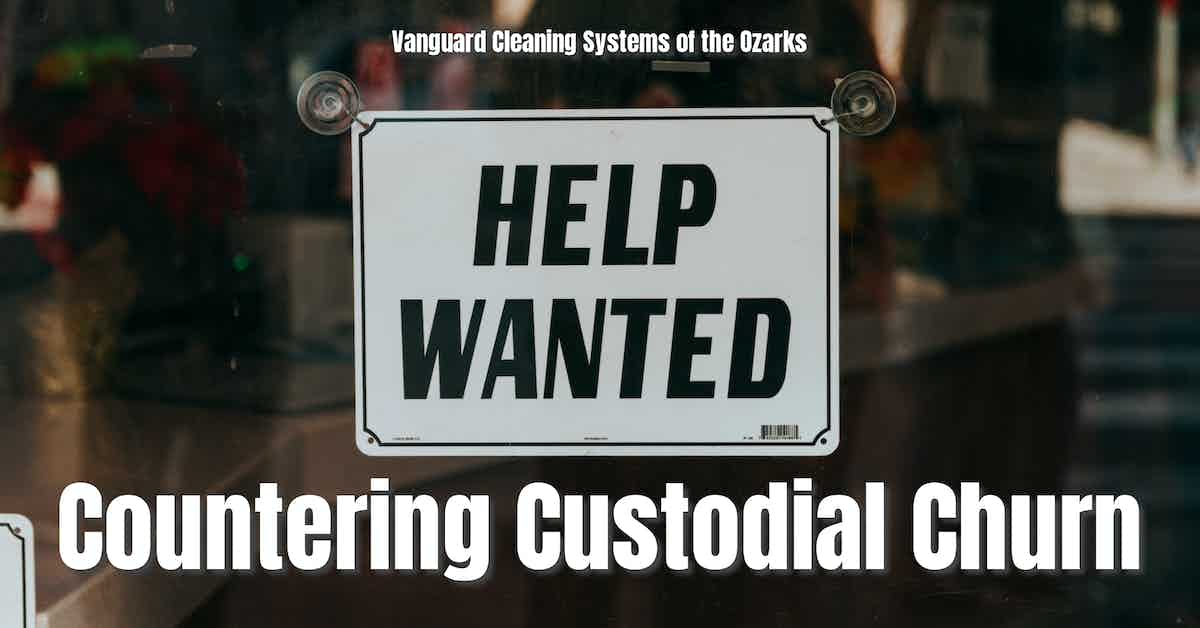 Custodians--The Quintessential Essential Employees
If the COVID-19 pandemic did nothing else, it underscored the essential nature of clean, safe environments and those who maintain them.
It also provided stark examples of why the cleaning industry's turnover rate is so high.
According to a recent study published by MDPI;
Regardless of the industrial or service sector, whether public or private, all have some kind of cleaning activities in common.

They guarantee basic hygiene and the quality of living and working conditions.

Cleaning services are a transversal activity that guarantees the proper functioning and conditions of safety, hygiene, and health across all economic sectors.

The COVID-19 pandemic increased the need for clean, sanitary spaces, particularly in health services and other areas with a large number of people.

The workers in these services were often placed on the frontline without any specific training or information.

Their low average schooling aggravated this situation.

Cleaning in Times of Pandemic: Perceptions of COVID-19 Risks among Workers in Facility Services
How to Retain Quality Custodial Workers
In-house custodial worker churn rates average approximately 75% annually, which means businesses are turning over their entire cleaning staff roughly three times every four years.
Studies estimate the average cost of workforce turnover to be one-third of the resigning employee's yearly salary, but go on to suggest that more than half of resignations could be prevented by adequately engaging workers.
Research has shown the best ways to engage custodial workers long term is to:
Provide training.
Employ modern cleaning tools and technologies.
Adopt safer cleaning and disinfecting products, tools, and methods.
Provide advancement opportunities, and;
Ensure custodial workers are included in the company's culture.
Addressing Cleaning Costs by Outsourcing to Vanguard Cleaning Systems of the Ozarks
The average annual salary for a custodial employee in the U.S. is approximately $30K.
The median square footage generally assigned to a single custodian is around 28K sq. ft.
Let's say you have an office space of around 60K sq. ft. and employ two full-time custodians.
Given the current data, without significant investment into salary increases, advancement opportunities, equipment, and training, your business is likely looking at $60K in lost revenue over four years due to custodial worker turnover.
Outsourcing to a Vanguard Cleaning Systems' franchise-owned service provider addresses the high demand for skilled cleaning workers, resource-efficient technologies, and safe and sustainable products and practices without the challenges commonly found with in-house custodial departments by:
Providing industry-recognized training opportunities to its franchise-owned service providers.
Incentivizing high performance from the franchise-owned service providers through small business ownership and all of the potential advantages afforded through entrepreneurship, and;
Enabling access to a wide range of advanced cleaning technologies and sustainable products and processes.
References & Resources
Takeaway
Inflation, increasing wages, and high turnover steers many organizations towards outsourcing their facility's cleaning needs.
Vanguard Cleaning Systems of the Ozarks franchise-owned custodial service provider business cleans more than 8M sq. ft. each week, maintaining an industry topping 95+% of its customer base, year-over-year, and boasting more than 60 5-star Google reviews.
Need more capability from your vendor partners? --Let's talk.
In Oklahoma, dial 918-960-4450
In Arkansas, dial 479-717-2410
In Missouri, dial 417-812-9777