As flu cases continue to climb across the country, office workers are increasingly concerned about getting sick this cold and flu season.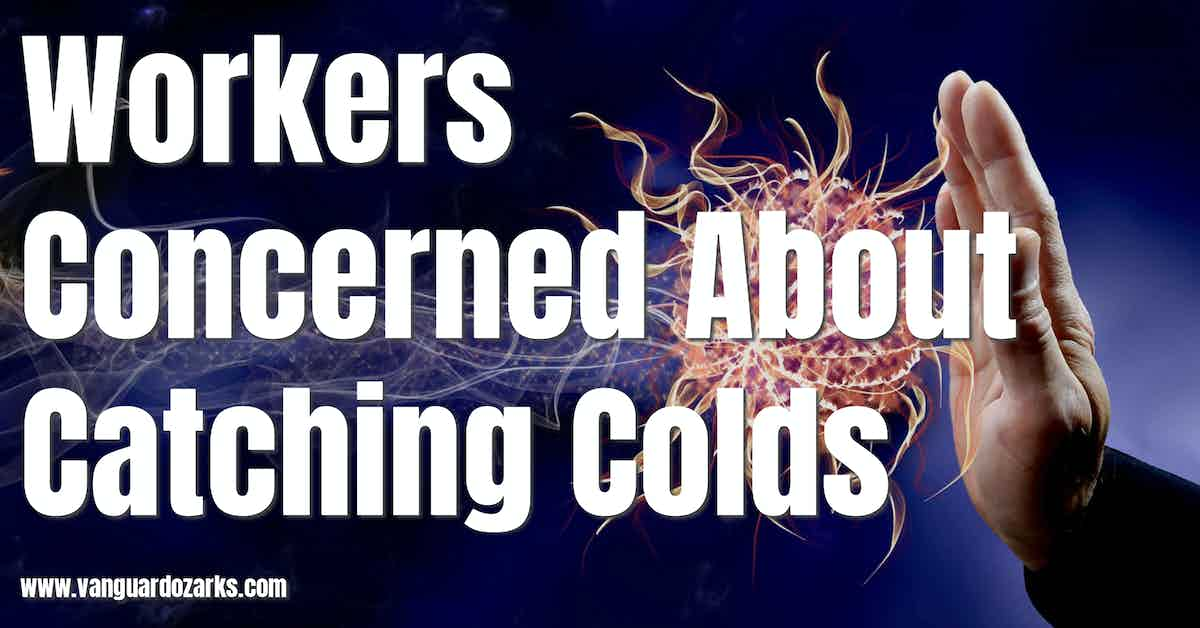 Office Workers Concerned About Getting Sick Amid Rising Respiratory Infection Reports
A recent study conducted in Toronto, Canada sought to explore several aspects of this cold and flu season, including facility occupant illness concerns and the effectiveness of in-place technologies in maintaining high levels of indoor air quality.
According to the six-week investigation, which included 119 locations across 50 blocks  of the Toronto business district:
70% of respondents said they were worried about catching a respiratory virus at work.
90% felt facility ventilation played a critical role in controlling the transmission of respiratory infections.
66% stated they would spend more time in a building if they had access to facility air safety data; however, only
60% said their workplace provided safety data or any air safety protocols or best practices.
Increased Air Quality Combats Infection Spread
Increased indoor airflow typically correlates with higher indoor air quality and lower infection rates.
Facility airflow effectiveness and indoor air quality are commonly assessed by analyzing how often the air inside a room or building is wholly cycled per hour--widely referred to as air changes per hour or ACH.
According to the Toronto study;
[...] three-quarters (75%) of the spaces had an ACH of 6 or greater, which is the equivalent of replacing the air in the room every 10 minutes.

For context, the U.S. Centers for Disease Control and Prevention (CDC) guides hospitals to maintain 6 ACH or higher to significantly reduce the risk of respiratory transmissions indoors.

Results from the testing also showed that a person typically experiences a wide range of ventilation safety (from 1 to 20+ ACH) over the course of a day in the spaces that were tested.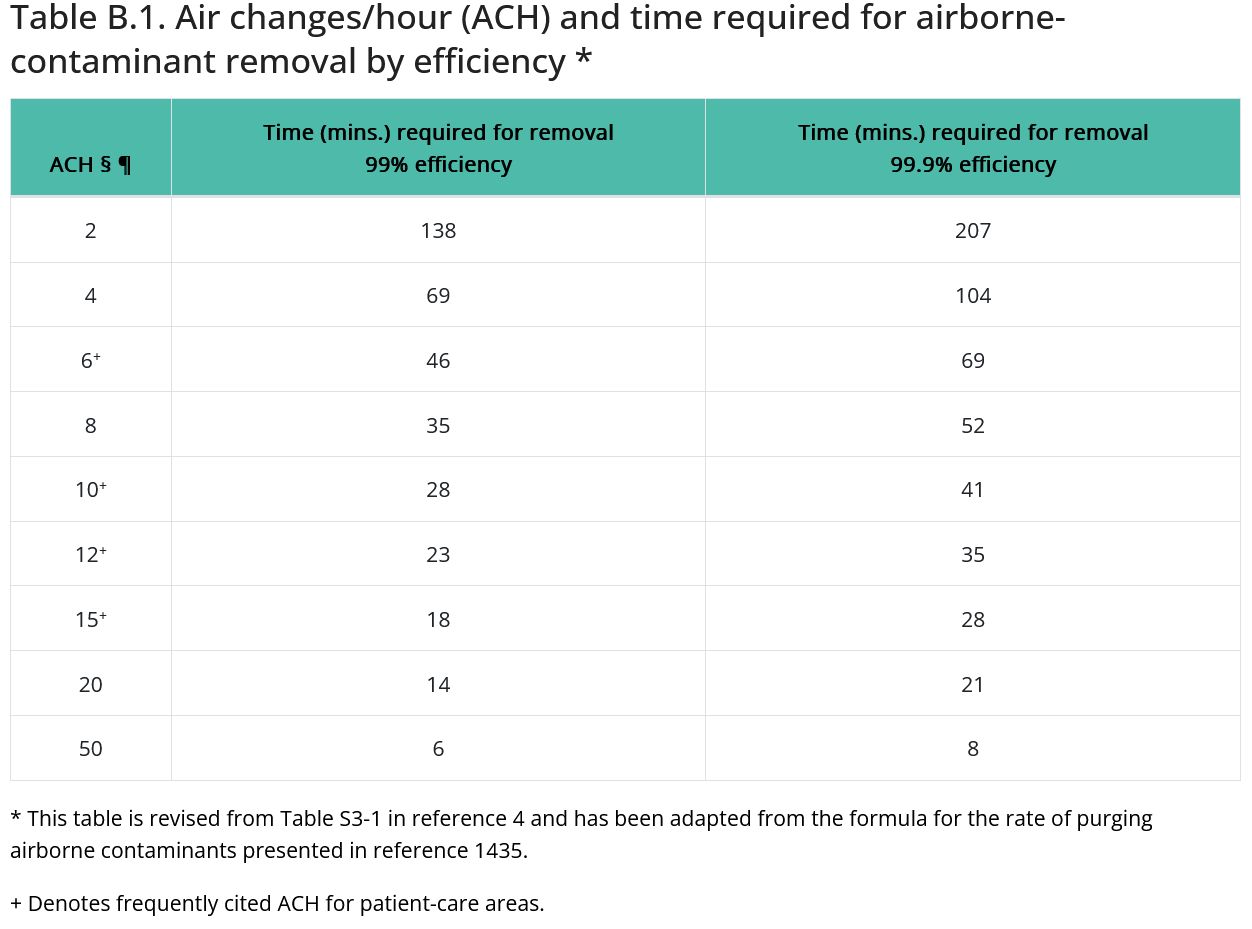 Cleaning to Improve Indoor Air Quality in Facilities
Enhanced cleaning positively impacts indoor air quality by reducing soil, allergens, and contaminants from surfaces and air ducts that can be dislodged and propelled into the air, negatively impacting human health.
Improving IAQ requires identifying and removing pollutants.
Familiar sources of indoor air pollution include:
Particulate matter in carpets, rugs, curtains, and office furniture.
Mold and bacteria in and around restroom fixtures and drain pipes.
Grease buildup in kitchen pipes and vents.
Dirty air ducts, and;
Garbage bins.
Recommended tools and protocols include:
Vacuuming floors and rugs daily with a commercial-grade, HEPA-filtered vacuum.
Cleaning horizontal surfaces in occupied facility areas daily with commercial-grade, soap-based detergents applied with microfiber cloths and mopheads.
Cleaning and then disinfecting restrooms and other high-risk facility areas daily.
Targeted fomite disinfection practices using EPA-registered products.
Implementing advanced cleaning and disinfection technologies, such as automated floor scrubbers, electrostatic disinfection sprayers, and UV-C lighting.
Routine inspections combined with ACH air tests and APT surface tests to validate cleaning protocol efficacy.
Regular custodian training that emphasizes cross-contamination prevention.
Upgrading to VOC-Free, Safer Choice, or Green Seal-Certified disinfectants where practical.
Takeaway
Workers are worried about getting sick this cold and flu season, and with good reason.
Health experts are very concerned about the rapid spike in early influenza cases, hospitalizations, and deaths and how that may impact an already hamstrung healthcare system.
According to Dr. Andrea Thomas, director of epidemiology at BlueDot;
We are in unprecedented times with rebounding flu cases and other infections, the continued prevalence of COVID, and relaxed pandemic precautions

COVID-19 still burdens healthcare systems, and evidence indicates that the U.S. is likely to widely face pre-pandemic levels of flu this winter, as we've already seen in countries in the southern hemisphere.

Adding further complexity is the inconsistent and abnormal flu season periods that we saw over the summer in the U.S. and in many countries globally, which makes it difficult to anticipate and respond.
To combat the risk of infection and address office worker concerns, facility managers should:
Increase ACH rates.
Encourage increased occupant handwashing with soap and water.
Implement evidence-based cleaning and disinfection protocols, and;
Increase cleaning and disinfection frequencies as pneumonia, influenza, and COVID (PIC) cases continue to rise.
Onboarding and managing the requisite labor and material resources in the current market may prove cost-prohibitive and undesirable for many organizations.
Outsourcing is a proven method for onboarding skilled service providers equipped with the latest training, processes, and technologies for a fraction of the price of maintaining a comparable service in-house.
Contact us today and discover why Vanguard Cleaning Systems® is the Standard of Clean® for businesses throughout Northwest Arkansas, Missouri, and Oklahoma.
In Oklahoma, dial 918-960-4450
In Arkansas, dial 479-717-2410
In Missouri, dial 417-812-9777