New data demonstrates the effectiveness of enhanced cleaning combined with proven intervention strategies against the spread of disease.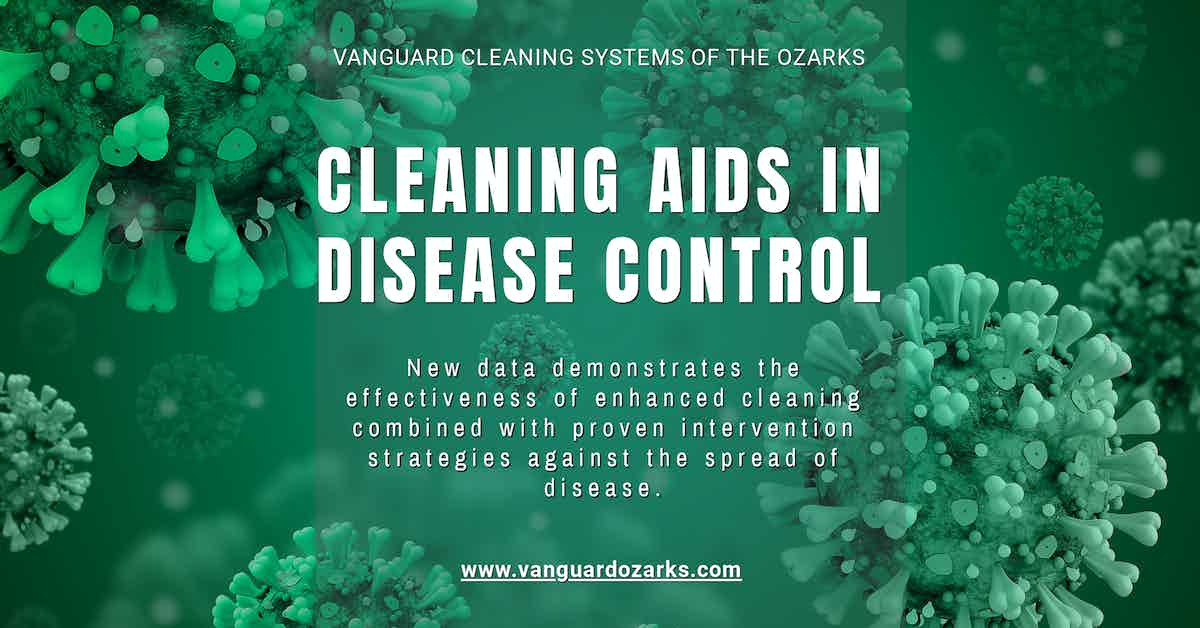 Enhanced Environmental Cleaning Protocols Proven Effective in Viral Outbreaks
Recently, investigators examined an outbreak of carbapenem-resistant Acinetobacter baumannii (CRAB) in a South Korean COVID-19 isolation ward.
The outbreak reportedly originated with an 85-year-old COVID-19 patient referred to the hospital from a long-term care facility and was likely infected prior to transfer.
According to data released by the hospital, 23 patients were infected, many with multiple comorbidities, the outbreak was rapidly contained and eliminated, and no deaths were reported.
Given the bacteria is multi-drug resistant and notoriously challenging to remove from facility surfaces, the investigator's results are nothing short of stellar, and highlight how critical enhanced environmental services are to occupant health and safety.
[...] the index case of CRAB infection was detected in an 85-year-old female patient with COVID-19 who was referred to a tertiary South Korean hospital from a long-term care facility in October 2021.

A total of 23 patients with COVID-19 and CRAB were reported during the outbreak period.

The most common underlying comorbidities at baseline included hypertension, diabetes mellitus, and cardiovascular disease (16/69.6%, 10/43.5%, and 8/34.8%, respectively).

Investigators determined via an environmental culture that the CRAB outbreak occurred mainly around the index case, as the phenotypic antimicrobial resistance patterns of the isolates collected from patients and from the environment were identical.
According to the investigators;
We applied the environmental cleaning using sodium hypochlorite (NaClO) 1000 ppm and phenolic compounds more than twice a day, enhanced hand hygiene, and additional gowning and gloving over personal protective equipment (PPE) mandatory for COVID-19 on 29th October.

No additional CRAB cases occurred since 2nd November 2021 for 2 weeks.

Containing an Outbreak of Carbapenem-Resistant Acinetobacter baumannii in a COVID-19 Isolation Unit
The Financial Burden of Illness in the U.S.
The annual burden of just seasonal influenza on the U.S. economy, even before COVID-19, was more than $80 billion.
Seasonal influenza in the United States alone is estimated to impose an economic burden of $87 billion a year, according to a 2007 Science Digest article, "The Annual Impact of Seasonal Influenza in the U.S.: Measuring Disease Burden and Costs."

Of this amount, more than $16 billion is attributed to lost earnings and productivity associated with ill employees.

Direct medical costs account for another $10 billion per year of this total, the article says.

In addition, the common flu results in 3.1 million hospitalized days and 31.4 million outpatient visits per year.
Implementing facility management protocols that include confirmed intervention strategies and enhanced environmental hygiene methods will significantly reduce the burden of preventable illness across the country.
Enhanced Cleaning and Intervention Strategies
In non-healthcare settings, except during an outbreak or in the event of confirmed facility contamination:
Clean the regularly used areas of the buildings every day.
Dry clean and dust with microfiber cloths and brooms.
Use commercial-grade HEPA-filtered vacuums to clean all floors, carpets, rugs, and mats.
Wet clean horizontal surfaces and workspaces with a commercial-grade soap-based detergent applied with microfiber, and mop any hard flooring with a surface-appropriate solution.
Instead of disinfecting the entire facility every day, focus on targeting high-contact surfaces, like doorknobs and kiosk screens, several times per day with an EPA-registered disinfectant wipe.
Disinfect high-risk areas, such as bathrooms and break rooms, each day after cleaning.
Challenging-to-service facilities, such as classrooms, gyms, and call centers, can benefit from increased disinfection rates--ideally via an electrostatic disinfection appliance--as long as practical safety precautions are observed, and;
Focus on indoor air quality by increasing natural or mechanical airflow, upgrading HVAC filters to MERV-13 or higher, installing commercial-grade air cleaners, and replacing general-purpose disinfectant products with a registered VOC-free solution.
Effective intervention strategies include:
Screening occupants and guests for fever or signs of illness when entering a public facility.
Encouraging increased handwashing with soap and water through a combination of training, signage, hygiene product availability, and high levels of handwashing station cleanliness.
Regular training for occupants and building service staff regarding cleaning responsibilities, practices, waste disposal methods, emergency response protocols, and cross-contamination prevention.
The use of commercial-grade personal protective equipment (PPE) when cleaning, disinfecting, or decontaminating.
References & Resources
Takeaway
The implementation of enhanced environmental cleaning and intervention strategies demonstrably increases facility health and safety by removing deadly germs and bacteria--even in the most challenging environments.
Onboarding the requisite material and labor resources necessary to ensure the highest standards of cleanliness are maintained may prove cost-prohibitive for many organizations.
Outsourcing is a proven method for onboarding skilled service providers equipped with the latest training, processes, and technologies for a fraction of the price of maintaining a comparable service in-house.
Contact us today and discover why Vanguard Cleaning Systems® is the Standard of Clean® for businesses throughout Northwest Arkansas, Missouri, and Oklahoma.
In Oklahoma, dial 918-960-4450
In Arkansas, dial 479-717-2410
In Missouri, dial 417-812-9777