ESG scores assess potential investments based on corporate policies and actions to encourage socially and environmentally responsible activities.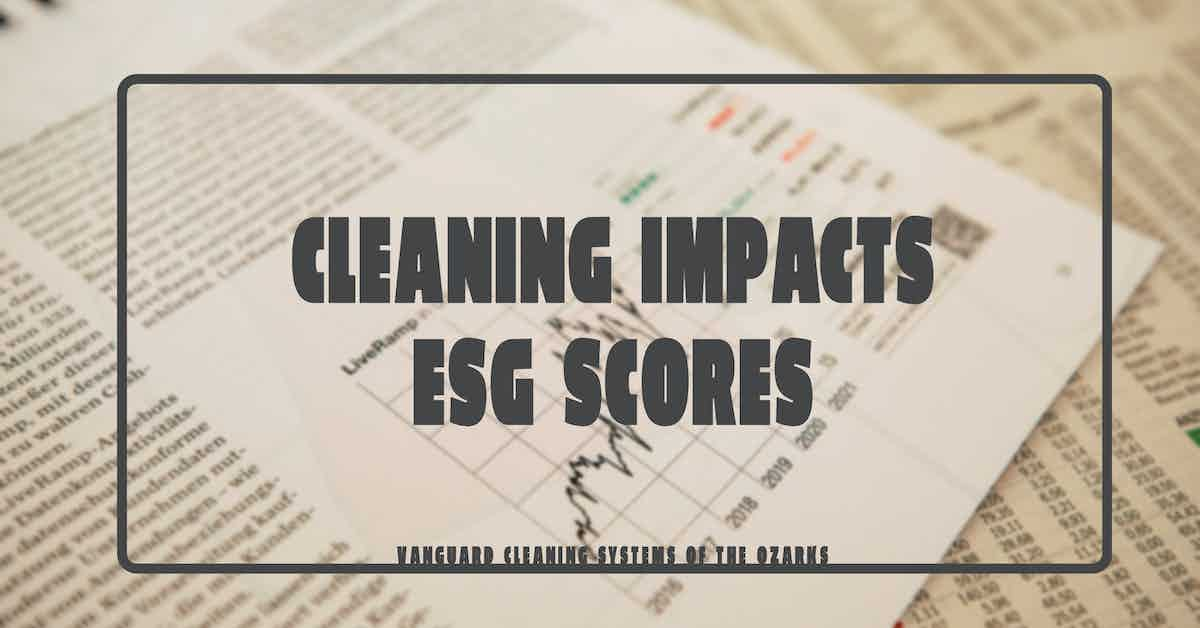 Environmental, Social, and Governance (ESG) Criteria
ESG criteria establish standards for responsible corporate operations in the areas of:
Environmental Impact - Corporate policies and actions regarding sustainability and climate change.
Social Impact - Community outreach and relationship management with vendors, consumers, and workers, and;
Internal Governance - Corporate leadership and pay, internal auditing policies and controls, and shareholder rights.
ESG scores leverage an increasing public interest in investing based on personal values.
ESG scores are calculated based on a series of corporate reports, publications, and actions, such as:
Publishing a sustainability report.
Enforcing internal codes of conduct that protect worker safety, and;
Demonstrating clear evidence of operational transparency.
Investment companies, such as mutual funds and brokerage firms, package a range of products--exchange-traded funds (ETFs), for example--and market them to emerging investors.
However, these scores are not tabulated by an independent third party--they are generated by the corporation, leading to speculation regarding corporate misrepresentation.
It is currently theorized that organizations honestly operating within and reporting on ESG guidelines will profit from not just increased investments but also through risk reduction by curtailing the potential for unethical decisions and actions that result in costly litigation.
According to Investopedia;
[...] some have argued that, in addition to their social value, ESG criteria can help investors avoid the blowups that occur when companies operating in a risky or unethical manner are ultimately held accountable for its consequences.

As ESG-minded business practices gain more traction, investment firms are increasingly tracking their performance.

Financial services companies such as JPMorgan Chase (JPM), Wells Fargo (WFC), and Goldman Sachs (GS) have published annual reports that extensively review their ESG approaches and the bottom-line results.78

The ultimate value of ESG criteria will depend on whether they encourage companies to drive real change for the common good, or merely check boxes and publish reports.

That, in turn, will depend on whether the investment flows follow ESG criteria that are realistic, measurable, and actionable.

Environmental, Social, and Governance (ESG) Principles and Criteria
Better Cleaning Improves ESG Scoring
Consistent enhanced cleaning and strategic disinfection strategies directly impact corporate ESG scores.
Sustainable or green cleaning products--those certified through a recognized authority, such as Green Seal--reduce the burden of human activity on the environment and significantly reduce the release of volatile organic compounds (VOCs) indoors.
Advanced cleaning technologies, such as automated floor scrubbers, chemical management systems, microfiber, and electrostatic disinfection sprayers, increase the efficiency of custodial operations while reducing natural resource consumption.
Your Organization Should Focus on ESG Criteria
Studies have shown that focusing on sustainable cleaning for health methods positively impacts facility occupants and local communities.
Per Maryville University;
A green business functions in the best interests of the local and global environment, meaning it supports the community and economy dependent on a healthy planet.

An environmentally aware business considers more than just profits — it considers its impact on society and the environment.

Such a business is sustainable because it contributes to the health of the structure within which it operates, thereby helping construct an environment in which the business can thrive.

The Importance of Environmental Awareness When Running a Business
Further, research conducted by Cone Communications in 2017 reported that;
63% of Americans want businesses that will take the lead to drive social and environmental change.
78% want companies to address important social justice issues, and;
76% of consumers won't purchase a company's products or services if the organization doesn't align with their personal values.
References & Resources
Takeaway
Increasingly, ESG criteria will have a significant impact on investor decisions, thereby incentivizing businesses to enact environmentally and socially responsible policies, actions, and outreach.
Professionally delivered janitorial services focused on cleaning for occupant and environmental health will:
Reduce corporate risk.
Lower operational costs.
Improve indoor air quality.
Increase workforce engagement.
Ensure vendor relations are properly aligned with ESG criteria, and;
Elevate public opinion and corporate image.
Outsourcing is a proven method for onboarding skilled service providers equipped with the latest training, processes, and technologies for a fraction of the price of maintaining a comparable service in-house.
Contact us today and discover why Vanguard Cleaning Systems® is the Standard of Clean® for businesses throughout Northwest Arkansas, Missouri, and Oklahoma.
In Oklahoma, dial 918-960-4450
In Arkansas, dial 479-717-2410
In Missouri, dial 417-812-9777