Labor shortages and economic challenges are expected to impact businesses of all sizes into next year, underscoring the importance of meeting office worker requirements for cleaner, safer, healthier workplaces.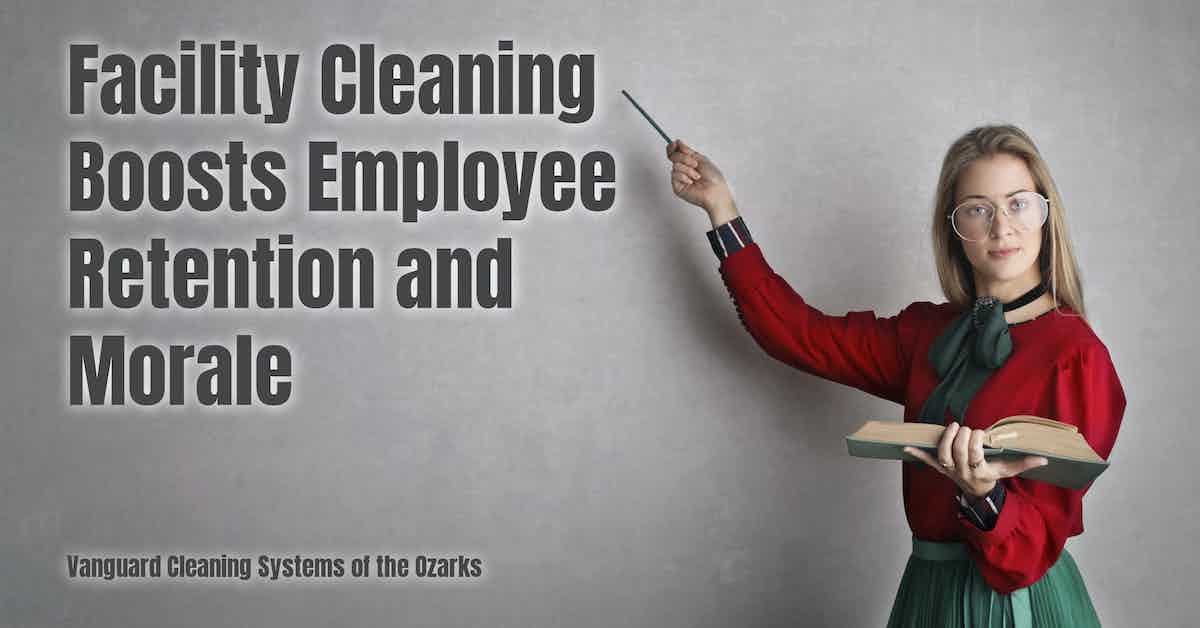 Office Cleaning Builds Employee Trust in the Workplace
Office worker comfort translates into higher productivity, improved profits, and lower costs.
One of the best methods for ensuring occupant comfort while increasing wellness and performance is through consistent high-impact office cleaning services.
Unfortunately, due to economic pressures and labor challenges, many organizations have resorted to a DIY after-hours approach to cleaning that fails to address laborforce concerns and is likely increasing costs instead of reducing them.
A recent Deloitte survey found that two-thirds of employees are concerned about health and safety [...].

But DIY cleaning after hours may not be enough to assure them that your office is clean.

Eighty percent of respondents said that "visible cleaning" was "somewhat important" or "very important."

Cleaning services that employees are looking for include:

Regular cleaning of equipment and shared spaces by a cleaning service (64% of respondents).

Regular spraying and fogging to disinfect shared spaces (60% of respondents)

How Office Cleaning Services Support a Return to the Workplace
Outsourcing Enhanced Cleaning to Increase Employee Morale
Outsourcing many of your facility's day-to-day cleaning and maintenance services is a proven method for increasing surface hygiene, occupant wellness, and indoor air quality while significantly reducing the transmission of germs.
Three high-impact services include:
Deep cleaning restrooms.
Stocking hand hygiene supplies, and;
Daily enhanced cleaning with professional-grade products and a health-first focus.
Vanguard Cleaning Systems of the Ozarks' Approach to Enhanced Office Cleaning
Our franchisee-owned service providers clean over 7 million square feet of commercial building space weekly while maintaining a nearly perfect online rating resulting in an industry-shattering 98+% customer retention rate.
We provide no-contract scalable monthly services at very competitive rates.
Use environmentally-preferable products, equipment, and processes guaranteed to leave your facility cleaner and healthier, and;
Supply all the restroom paper and hand hygiene products your company needs, with routine checks and refills.
Takeaway
High turnover and increasing costs are forcing many small business owners to cut corners and adopt DIY after-hours cleaning practices that fail to meet workforce expectations and are likely contributing to more problems than they fix.
Vanguard Cleaning Systems of the Ozarks' approach to cleaning is designed to:
Streamline operations.
Reduce costs.
Improve facility safety.
Increase occupant satisfaction, and;
Strengthen workforce morale and trust.
We accomplish this through a combination of:
Contractless service agreements.
Flexible scheduling.
The use of state-of-the-art equipment and cleaning methods, and;
An unwavering commitment to excellence.
Need more capability from your vendor partners--Let's talk.
In Oklahoma, dial 918-960-4450
In Arkansas, dial 479-717-2410
In Missouri, dial 417-812-9777