While fears surrounding COVID are clearly abating, concerns regarding the potential for new mandates caused by increased case counts have resulted in top prioritization for health-based facility cleaning services.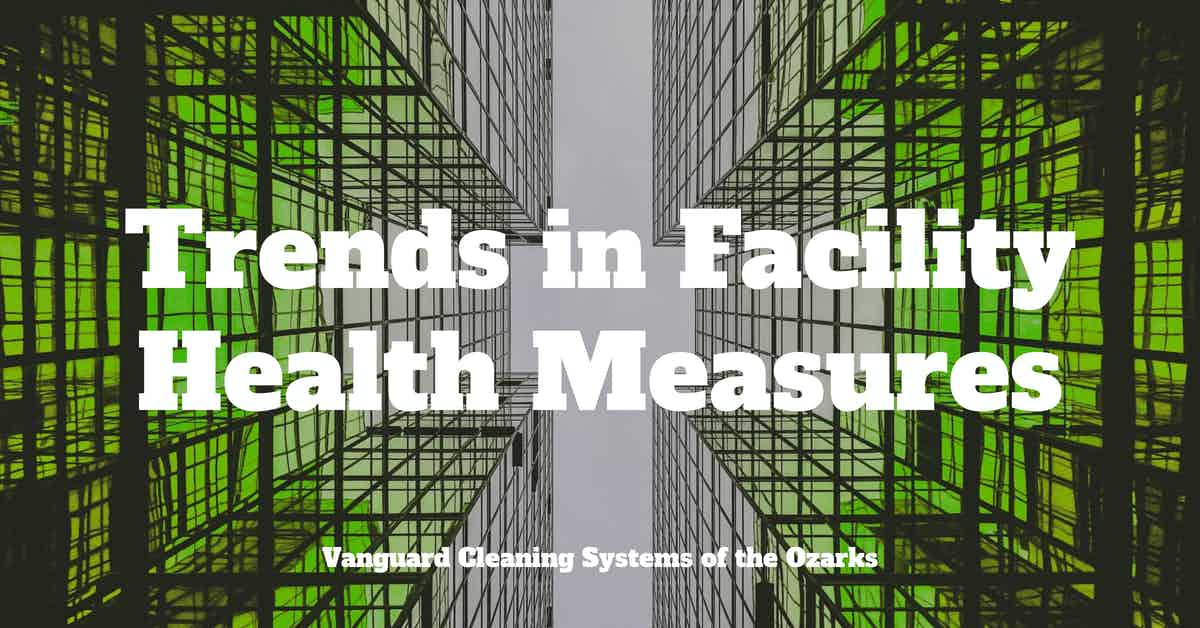 Health Measures Top Workforce Priorities
Cleaning for health still tops office workforce priorities.
However, it appears many businesses are not addressing office worker concerns and have returned to negative pre-pandemic mandates, such as encouraging workers to come into the office when they are sick.
A recent survey commissioned by Lysol Pro Solutions of 1,000 U.S. office workers reported that:
94% of respondents currently go into work at least once per week, but;
Only 32% rated their employer's facility health measures as excellent.
29% reported ongoing pressure from their boss to come into the office when they knew they were sick, and;
47% admitted to wilfully ignoring workplace hygiene requirements.
87% reported feeling anxiety about having a physical meeting in a confined space
28% stated they avoid communal areas.
30% said they were more concerned with catching a cold or flu in the office than they were before the pandemic.
43% feel their office's hygiene protocols could be better enforced.
Only 25% said their office is cleaned and disinfected more than once per day, and;
While 58% stated they wanted their employer to provide them with disinfectant sprays and wipes to clean their workspaces and protect themselves in the workplace,
Only 40% said that their employer either provided or planned to provide them with the requested tools.
Source:
Vanguard Cleaning Systems of the Ozarks' Approach to Cleaning for Health First
Vanguard Cleaning Systems of the Ozarks takes a unique, holistic approach to cleaning for occupant health that encompasses:
State-of-the-art technologies, such as UV-C disinfectant lighting and electrostatic disinfection appliances.
Ongoing high touchpoint disinfection services throughout the day and;
Green cleaning products.
Each tool and method is designed to:
Eliminate the presence of germs and bacteria on surfaces where occupants are most likely to contact them.
Reduce the use of corrosive disinfectant products in favor of more effective and environmentally-preferable methods and;
Improve occupant health, wellness, and productivity through improvements in indoor air quality resulting from fewer allergens and volatile organic compounds in the air.
Takeaway
Office workers are increasingly prioritizing workplace health and hygiene.
However, current data indicates employers are not doing enough to address occupant concerns resulting in increased work-related stress and anxiety and likely decreasing profits and productivity.
Outsourcing is a proven, cost-effective method for increasing facility health and hygiene.
Need vendor partners focused on occupant health?--Let's talk.
In Oklahoma, dial 918-960-4450
In Arkansas, dial 479-717-2410
In Missouri, dial 417-812-9777