A paradigm shift in business focus from solely for-profit to occupant wellbeing and environmental health and safety has led to increased awareness of and investments in sustainable business operations.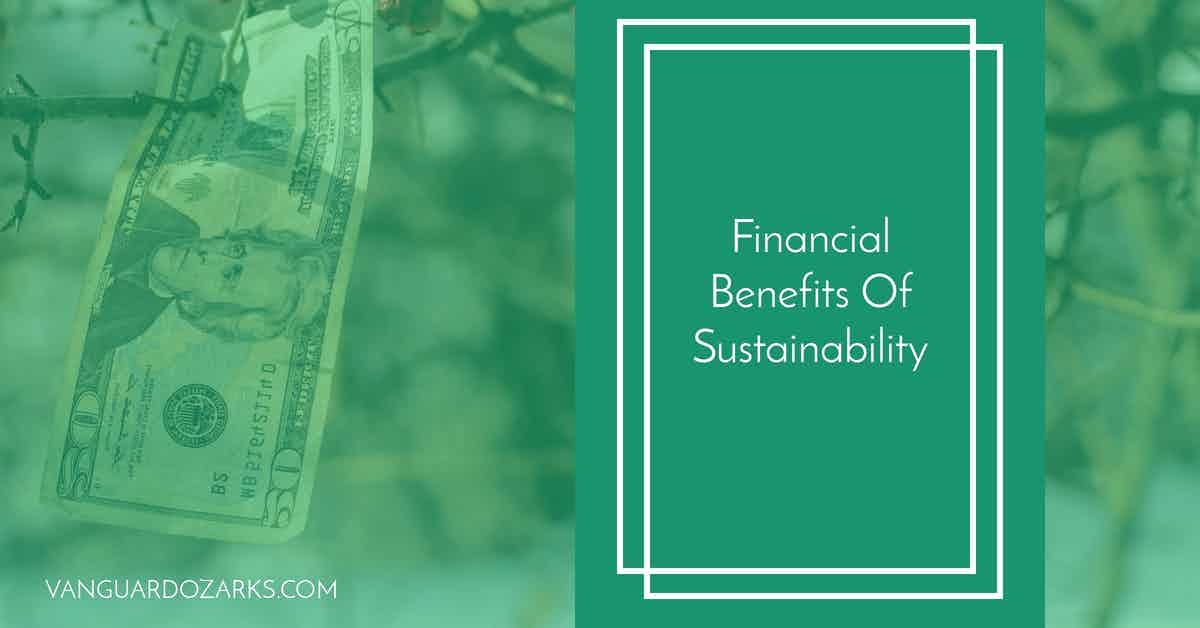 Consumers and Office Workers Push for Sustainability
A consequence of the COVID-19 pandemic was an increased awareness and focus on the impact human industry has on environmental and occupant health and safety.
Consumers and skilled knowledge workers are at the heart of the movement driving sustainable investments.
According to Reuters;
In August 2020, we commissioned Censuswide to survey 2,000 UK office workers so we could better understand the current pulse of workplace culture: 72% of multigenerational respondents stated that they were concerned about environmental ethics.

However, with an astounding 83% of workers reporting their workplaces were not doing enough to address climate change, it's become clear that there is a massive gap between rhetoric and action.

Almost two-thirds (65%) of our survey respondents said that they were more likely to work for a company with strong environmental policies.

It's not simply a passive desire for management to change either; 63% of employees expressed the desire to learn more green skills so that they can become more valuable in the workplace.

Employees want climate-positive action from companies. Here's how they can deliver
And, according to Forbes;
A growing consciousness about the environment paired with an intensifying desire to participate in community causes is rapidly filtering into empowered consumers' buying decisions.

As expert researchers and device users, empowered shoppers scout information from company values to manufacturing and supply chain practices in search of sustainable options: 68% of highly empowered consumers plan to step up their efforts to identify brands that reduce environmental impact, 61% seek out energy-efficient labels when making purchases and 47% regularly buy organic products.
The Financial Benefits of Sustainable Business Action
Investment into sustainability has already proven profitable.
According to the key findings from a recent study of more than 500 businesses:
69% of respondents reported that sustainability was vital to their company's future.
47% underscored the pandemic had increased the importance of sustainability in their organization, and;
40% said their consumers, workforce, and shareholders expected their organization to drive positive change in the local communities through increased sustainable business practices.
Of those organizations who had already adopted some form of sustainable actions:
33% reported reduced operational costs, and;
24% said they had increased revenue growth;
All of which was, reportedly, directly tied to the new sustainability initiatives.
Source:
Further, according to Business Wire;
Globally, willingness to pay for sustainable products or services is highest in US (42 percent), with these the US also representing the highest average premium (37 percent premium).

Across industries, willingness to pay for sustainability is highest in Consumer goods (38 percent), and lowest for Energy/utilities (31 percent).

Interestingly, of the people that are willing to pay a sustainability premium, the premium amount is lowest for Consumer goods (22 percent premium on average) – it is highest for Financial services (27 percent premium on average).

A substantial portion of consumers are currently willing to pay for sustainability, demonstrating that there is a market for 'mission-driven green' companies and why we see a rise in sustainable companies around the world.

Recent Study Reveals More Than a Third of Global Consumers Are Willing to Pay More for Sustainability as Demand Grows for Environmentally-Friendly Alternatives
General Methods for Developing a Sustainable Business Strategy
Form a team representing all stakeholders, including management, staff, maintenance, custodial, and potentially local community members.
Establish a clear vision defining what sustainability means for your organization and how it intends to pursue that vision.
Communicate your organization's vision and proposed methods to all stakeholders.
Select and implement technologies such as cloud-based IoT devices with AI or machine learning software that allow your sustainability team to monitor and report on key performance indicators.
Takeaway
Organizations are migrating their business focus from strictly for-profit to the benefit of stakeholders and protecting the environment.
The initiatives are presently being driven by skilled office labor and consumers, but C-suite executives, investors, and entrepreneurs are rapidly catching up on the trends.
Many organizations have already adopted environmentally sustainable practices and are reporting increased profits and productivity as a result.
Implementing sustainable business operations will require the inclusion of LEED-certified green cleaning services, skilled service providers, and advanced cleaning and disinfection products and equipment.
Onboarding and managing those services in-house may prove cost-prohibitive for many organizations.
Outsourcing cleaning and maintenance services is a proven and cost-effective measure for protecting the built environment of commercial facilities and the health and safety of its occupants.
Contact us today and discover why Vanguard Cleaning Systems® is the Standard of Clean® for businesses throughout Northwest Arkansas, Missouri, and Oklahoma.
In Oklahoma, dial 918-960-4450
In Arkansas, dial 479-717-2410
In Missouri, dial 417-812-9777