The future of facility safety and hygiene will depend on emerging technologies, with a renewed focus on environmental and occupant health and increased operational efficiency, based on long-term sustainability.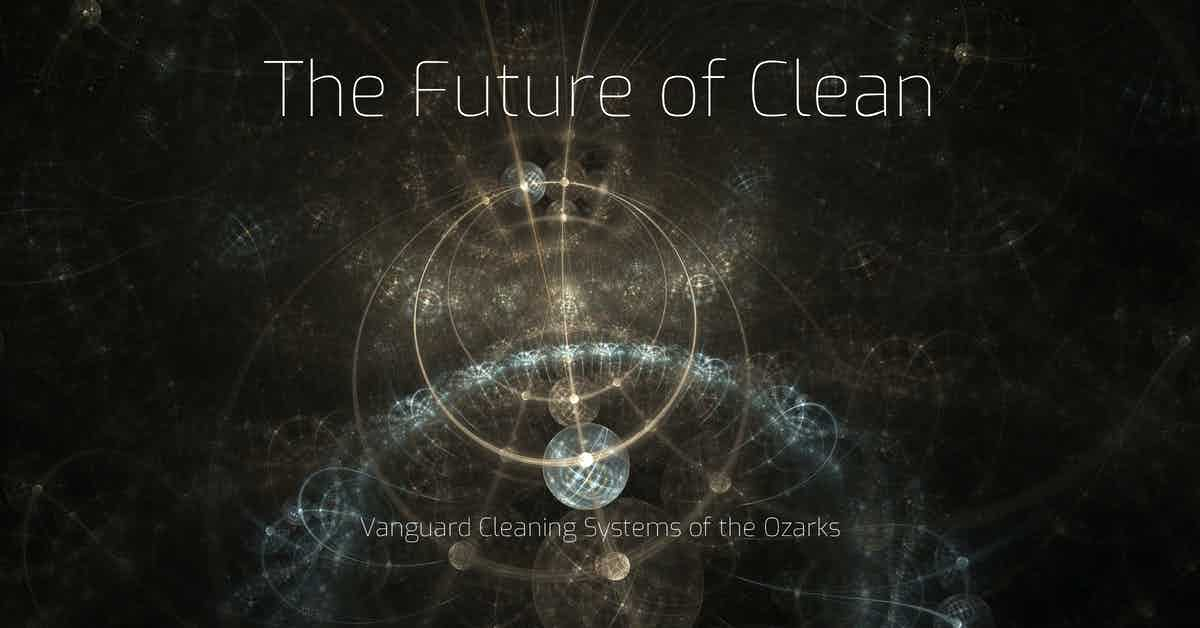 The Future of Facility Cleaning and Hygiene
Facility cleaning has experienced a monumental shift in focus and importance over the last two years due to fallout from the pandemic that resulted in an increased awareness of the environmental impact posed by humanity, resulting in:
Increased demand for environmental stewardship by government organizations and businesses.
The need to improve operational efficiency to address labor shortages, and;
A new focus on cleaning for long-term occupant health and wellness.
Operational Efficiency
Increases in operational efficiency will be pushed through technological advancements paralleling other industries--specifically in the realms of mobility and IoT.
Mobile apps will be used for:
Scheduling.
Inspections.
Contracts, estimates, bids, and proposals.
Checklists and task walkthroughs.
Alerting.
Bidding.
Task completion verification.
Customer communications.
Workloading.
Time tracking, and;
Workforce monitoring.
Advanced versions of these mobile solutions are already integrated with alert and reporting data from IoT devices that update assigned management and custodial teams regarding:
Facility foot traffic.
Paper, soap, and other sanitary supply levels, and;
Performance and operational metrics for managed automated cleaning systems, such as floor scrubbers.
Cleaning for Health
The demand for clean, safe, healthy work environments has never been higher.
According to [a] survey, which included 1,600 U.S. workers, when asked to rank their greatest impediment to returning to the office, respondents point to Covid infection rates first (35.2%) and vaccination rates second (17.4%).

While cleaning practices weren't a major priority for employees pre-Covid, 66% of U.S. workers find it extremely important now.

For 62% of employees, simply seeing sanitation professionals regularly at their workplace would make them feel safer.

66% of employees want better office cleaning practices before returning to work
Additionally, consumers expect employers to step up their cleaning focus, not just for themselves but for their workforce as well.
Studies show a significant consumer bias in favor of brands that value their customer's and workforce's health and safety.
One-fourth of consumers believe that a company's treatment of its employees has increased in importance as a buying criterion since the crisis started.

Companies' actions in this [the pandemic] time, especially toward their consumers and employees, will be remembered for a long time and can lead to goodwill.

[...] 81% of those surveyed said they must be able "to trust the brand to do what is right."

Nearly three in 10 (29%) respondents [...] said how a company treated its employees was the most important factor in deciding whether to become a loyal customer.

A slightly lower amount (27%) said how a company treated its employees was their primary factor in choosing whether to try a brand in the first place.

Customers Are Factoring Employee Treatment Into Buying Decisions
Technological Advancements
The pandemic pushed several technologies and the need for automation to the forefront of many conversations.
For example, electrostatic sprayers and UV-C disinfection tools experienced a meteoric rise due to their efficiency and effectiveness against pathogens on surfaces and, in the case of UV-C lamps, in the air, especially critical HVAC systems.
Conversely, automated cleaning systems, especially floor scrubbers and disinfection robots, have experienced a rise in demand due to ongoing labor shortages, partially resulting from challenges that have plagued the custodial industry for years.
These challenges were highlighted in a 2020 article posted by Occupational Health and Safety Magazine;
As the new coronavirus began sweeping across the US and sanitation demands skyrocketed, many felt as though they could not keep up.

Demand for cleaning workers has grown. Offices, schools, transit systems, malls, restaurants and other businesses are now seeking anti-viral scrub-downs, and help-wanted ads for cleaners are expected to go up 75 percent in March.

But cleaning workers face risks that go beyond tackling this current pandemic.

These workers handle corrosive chemicals, haul heavy objects and come into contact with potentially infectious garbage.

Now, they are potentially in direct contact with the coronavirus—and many say they aren't being provided with adequate training or personal protective equipment.

Cleaning Workers are on the Front Lines of the Coronavirus Pandemic
Environmental Sustainability
Regardless of your stance, climate change will be a permanent driving force behind business decisions as we advance because it is a rapidly increasing metric for consumer purchasing decisions and where labor talent chooses to work.
According to WeForum.org;
It should be of considerable interest to the business community then that a key finding in a new global report from The Economist Intelligence Unit, commissioned by WWF, shows a staggering 71% rise in online searches for sustainable goods globally over the past five years.

This "eco-wakening" is not just occurring among consumers in high-income countries, but is also strong in developing and emerging economies, with an increase of 24% in Indonesia, for example, and a phenomenal rise of 120% in Ecuador.

Over the same time frame, public concern for nature globally has risen by 16% and has continued growing during the pandemic.

Since 2016, over 159 million people have signed online petitions in support of nature, with protests growing in strength and frequency.

A remarkable 96% of survey respondents in Brazil see nature loss as a serious problem.

The global eco-wakening: how consumers are driving sustainability
Further;
According to Inc, Millennials will make up 75% of the workforce by 2025 and they are looking for socially responsible employers.

The Cone Communications Millennial Employee Study found that 64% of Millennials won't take a job if their employee doesn't have a strong CSR policy, and 83% would be more loyal to a company that helps them contribute to social and environmental issues (vs. 70% U.S. average).

The Power Of Purpose: The Business Case For Purpose (All The Data You Were Looking For Pt 2)
Environmental sustainability in the cleaning industry will be achieved through:
Improved technologies that reduce carbon loads, resource consumption, waste production, and time to task completion.
Products that are safer for humans, animals, and the environment, and;
Methods that reduce resource waste, product consumption, and the likelihood of cross-contamination.
Takeaway
The future of clean is bright and filled with technological advancements designed to improve facility and occupant health while reducing humanity's impact on the planet.
However, significant investments in training and equipment will be necessary to meet these challenges.
For many small and midsized businesses, meeting those challenges head-on is likely cost-prohibitive, underscoring the value of outsourcing.
Contact us today and discover why Vanguard Cleaning Systems® is the Standard of Clean® for businesses throughout Northwest Arkansas, Missouri, and Oklahoma.
In Oklahoma, dial 918-960-4450
In Arkansas, dial 479-717-2410
In Missouri, dial 417-812-9777