High touch-point cleaning and disinfection services--sanitizing commonly touched facility surfaces--is a critical component of a scientifically backed health-based janitorial program.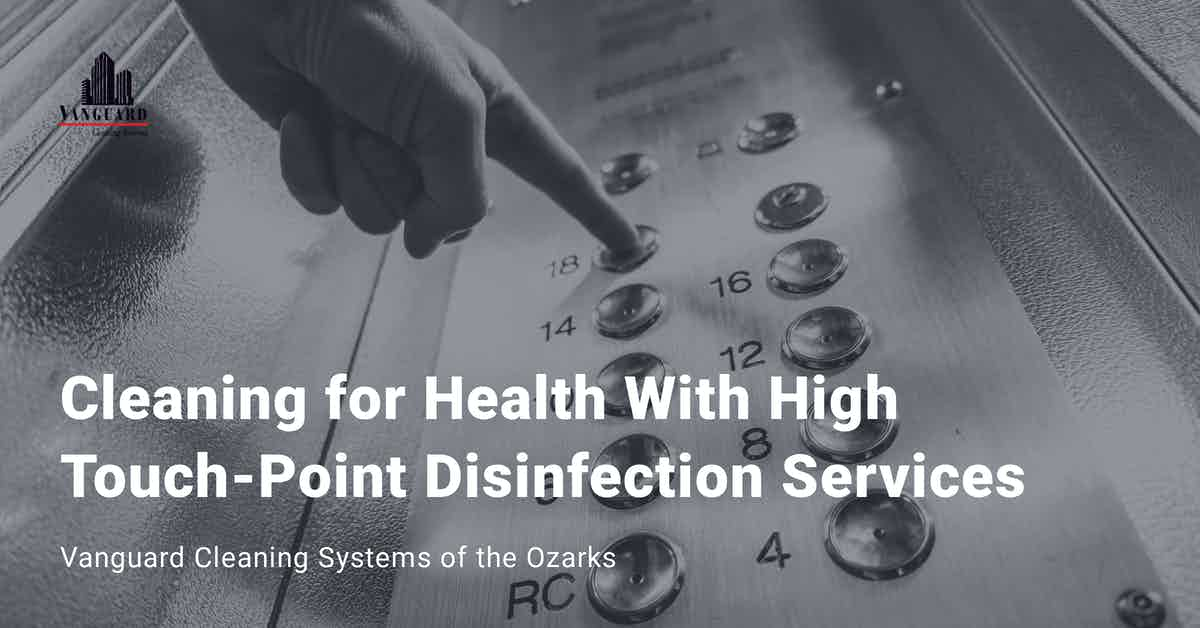 The Role of Fomites in Disease Transmission
Fomites are high-touch facility surfaces that function as reservoirs for pathogens and pathogenic bacteria.
Generally speaking, the more often a surface is touched by occupants, the more germs and bacteria reside on it.
Germs and illness are spread back and forth between occupants that come into contact with the surfaces, resulting in annual productivity losses and medical costs exceeding $80B.
The Centers for Disease Control and Prevention estimates that 80 percent of all infections are transmitted by hands.

Frequent hand washing can help curb the spread of flu and other conditions, which costs the nation more than $83.3 billion each year in lost productivity and medical bills.
While handwashing is often touted as the best preventative measure against the spread of disease, the rate and quality of consistent hand hygiene among facility occupants is cause for concern.
Only about 5% of the population washes their hands correctly.
Most only wash their hands for 6 seconds.
Roughly 33% don't use soap when washing their hands.
Only about 20% wash their hands before preparing food, and 39% before consuming food.
About 7% of women and 15% of men do not wash their hands at all after using the restroom.
Roughly 20% dry their hands after washing them, and;
Less than 40% don't wash their hands after sneezing or coughing.
Given those statistics, a superior preventative measure is ongoing fomite sanitation facilitated by trained day porters combined with an ongoing environmental cleaning service subscription.
Vanguard Cleaning Systems of the Ozarks'  High Touch-Point Preventative Sanitizing
Touch-point disinfection reduces the detectable level of pathogens and pathogenic bacteria on surfaces, significantly reducing the likelihood of transmission and illness.
The caveat is that once someone touches the surface after disinfecting it, the process of recontamination begins.
The best method for maintaining fomite sanitation, particularly in a high-occupancy, high-traffic facility, is to employ a day porter service to wipe the surfaces down several times per day, typically moving along with the flow of foot traffic.
The advantage of a day porter service provider is that the technician can ensure the cleanliness and supply levels of restrooms and other handwashing stations, both of which are critical for high-outcome hand hygiene compliance.
Takeaway
Fomite-to-hand (indirect dermal) transmission is the leading route for the spread of common illnesses in the US, resulting in the loss of tens of billions of dollars, and countless preventable deaths, each year.
The combination of high-quality handwashing, enhanced environmental cleaning services, and targeted touch-point disinfection services have been proven to significantly reduce the presence of germs and bacteria on fomites, resulting in fewer illnesses, happier and more productive occupants, and better profit margins for businesses.
Outsourcing is a cost-effective method for onboarding skilled day porter and environmental cleaning services.
Need more capability from your janitor?--Let's talk.
In Oklahoma, dial 918-960-4450
In Arkansas, dial 479-717-2410
In Missouri, dial 417-812-9777