Going green with your facility's cleaning services means more than doing your part to help preserve natural resources and protect the environment--it means committing your organization to the lifelong health, safety, and mental wellbeing of everyone who uses your building!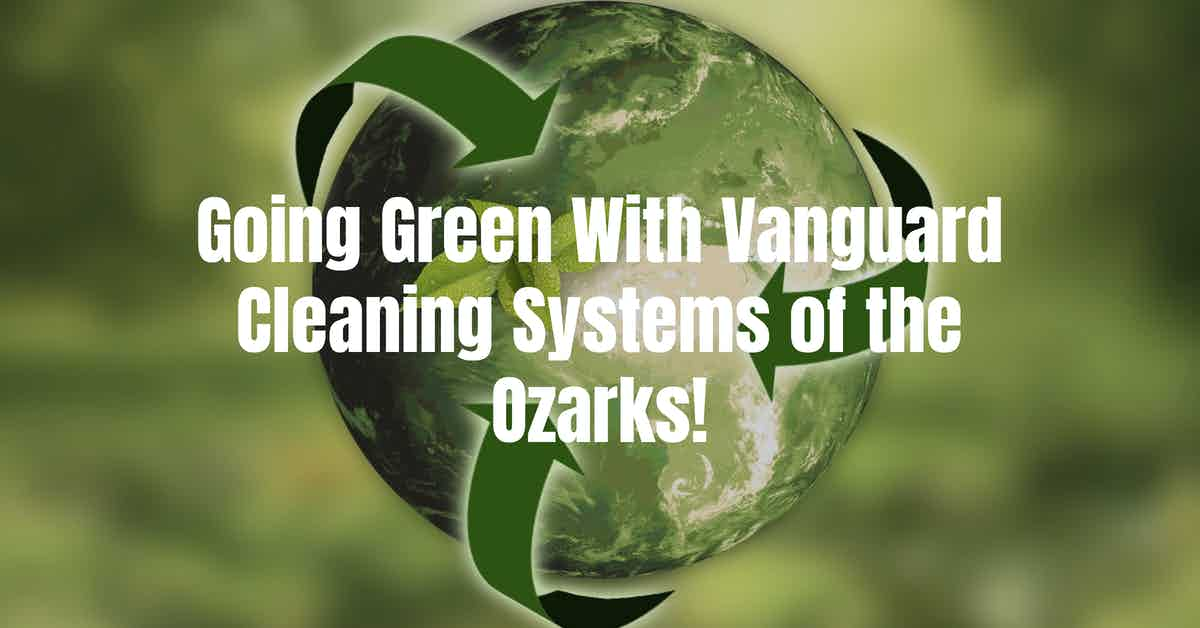 Promoting Occupant Health by Greening Your Facility Cleaning
Green cleaning is often promoted as a method for achieving sustainable business operations, protecting environmental resources, eliminating toxic pollutants, and creating less waste.
However, one of the most significant benefits of green cleaning services is the improvement of occupant health.
Studies have repeatedly shown that from elementary school through adulthood, US residents spend approximately 90% of their day indoors, where they are potentially exposed to incredibly high levels of indoor air pollution--often 5 times greater than levels of outdoor air pollution in the same vicinity.
Among the primary contributors to indoor air pollution--the chemicals commonly found (whether disclosed or not) in conventional commercial and, especially, household cleaning products and disinfectants consistently rank at the top of the list.
Inhaling the particles or physically coming into contact with the residue left over after the use of these products has been shown to lead to a host of health and performance-related challenges.
Green cleaning products, disinfectants, and processes significantly reduce occupant exposure to these toxins, resulting in measurable health and productivity gains in office buildings and classrooms.
According to tot the U.S General Services Administration;
Americans spend 90% of their time indoors, so the quality of our indoor air is critical to our health, comfort and performance.

Building systems help keep indoor air clean so that we do not get sick from exposure to toxins but more than that should help us stay well, energized, and productive.

Recent studies suggest that improving indoor air quality beyond what conventional design requires could reduce rates of absenteeism, inflammation, infection and other symptoms of sick building syndrome by over a third and improve cognitive performance by as much as half.

So-called "source control" is critical to maintaining healthy indoor air and should be addressed through building design, purchasing policy and educating building occupants on the impacts of their behavior.

Source control is especially important in avoiding concentrations of Volatile Organic Compounds (VOCs) which are often introduced by new furnishings, construction and renovation activities, administrative processes including cleaning and print/copy activities, personal items like food, disinfectant and other aerosols, poor hygiene, and personal care products.
How Vanguard Cleaning Systems of the Ozarks Can Help!
Implementing green cleaning services and processes in your facility can be an end unto itself or as part of a greater sustainability initiative to achieve Net-Zero carbon emissions.
Regardless of your organization's present and future ambitions, it is vital that the vendors you select to service your facility implement processes and only employ chemicals or use tools that align with your stated goals.
To that end, Vanguard Cleaning Systems of the Ozarks always uses high-quality, non-toxic, biodegradable cleaning products and disinfectants approved by the U.S. Environmental Protection Agency as effective against the host of germs and bacteria that commonly contaminate publicly accessible facilities, such as schools and office buildings.
Additionally, we consistently adhere to strict recycling and water use and waste disposal methods that reduce natural resource waste and chemical use, resulting in minimal environmental exposure.
Takeaway
Facility-wide green cleaning services:
Improve the overall health and wellbeing of your facility and its occupants.
Minimize carbon footprints and environmental impacts, and;
Translate into increased economic benefits through reduced absenteeism and increased occupant performance and satisfaction.
Partnering with an experienced green cleaning vendor is a crucial step towards rapid program onboarding and early success.
Need a vendor with a proven commitment to sustainability and green cleaning?--Let's talk.
In Oklahoma, dial 918-960-4450
In Arkansas, dial 479-717-2410
In Missouri, dial 417-812-9777