As the COVID-19 vaccine becomes widespread, more schools and businesses will reopen and return to--ideally--an improved version of business as usual that focuses on worker health, safety, and wellness.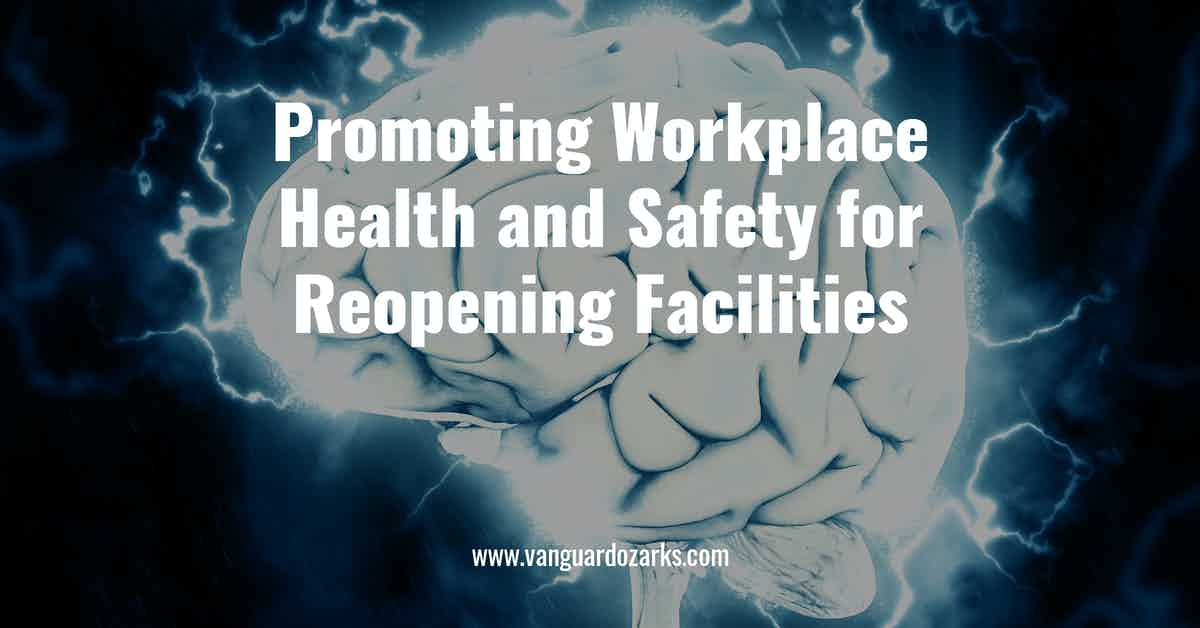 Promoting Post-Pandemic Workplace Wellness
Reopening a facility after a long hiatus due to a pandemic-forced closure is no small matter.
A critical component for ensuring a productive reopening is providing a smooth transition for work-from-home employees back into the office.
A challenge that will have to be confronted and overcome by every type of business and facility is how to ease workforce tensions regarding facility cleanliness and hygiene, and demonstrate to occupants that their wellness is the organization's primary concern--which it should be.
Why Workforce Wellbeing Matters
Workforce wellbeing corresponds directly to high performance in multiple areas that are fundamental to business success.
According to The Wellbeing Lab;
Studies have found that when people have higher levels of wellbeing, they are:

6x more likely to feel engaged,

29% more likely to more productive,

45% more likely to be satisfied in their jobs, and

125% less likely to burn out.

In addition, workplaces that choose to invest in employee wellbeing, and have happy and engaged workers experience, on average:

70% fewer safety incidents,

42% lower turnover, on average,

10% higher customer ratings, and

10% higher over average shareholder return.
Conversely, a stressed-out workforce is more likely to exhibit extremely undesirable behaviors.
According to statistics gathered by Stress.org prior to the pandemic:
80% of workers feel stress on the job, nearly half say they need help in learning how to manage stress, and 42% say their coworkers need such help.
25% have felt like screaming or shouting because of job stress, while 10% are concerned about an individual at work they fear could become violent.
14% of respondents had felt like striking a coworker in the past year but didn't.
65% of workers said that workplace stress had caused difficulties, and more than 10% described these as having major effects.
42% report that yelling and other verbal abuse is common.
29% had yelled at co-workers because of workplace stress, and;
14% said they work where machinery or equipment has been damaged because of workplace rage.
Source:
A proven method for ensuring and increasing workplace wellness while reducing workforce stress, especially post-pandemic, is through high-performance cleaning and disinfection programs.
Protecting Workplace Wellness and Reducing Workforce Stress Through Enhanced Cleaning and Disinfection
Ensuring facility hygiene in an effort to promote workplace wellness and reduce occupant stress requires:
Increasing the frequency of cleaning and disinfecting occupied spaces and high contact surfaces.
Designing infection prevention and control programs around published best practices.
Using safe cleaning and disinfection products registered with the U.S. Environmental Protection Agency (EPA) to stop the spread of SARS-CoV-2 and other pathogens and bacteria.
Providing occupants with high-quality recommended personal protective equipment, and;
Facilitating a safe work environment that allows for distancing between workers, customers, and visitors.
Organizations that have experienced high levels of proven success with their cleaning programs have focused on three additional criteria:
Communicating infection prevention and control procedures and products to facility occupants via emails, signage, and other forms of overt and explicit communications.
Attaining third-party accreditation for proven facility cleanliness and hygiene standards, and;
Providing enhanced high-level training for cleaning and building maintenance staff.
Takeaway
Large businesses that can afford to outsource or that do not rely on direct, face-to-face client engagement are less likely to reopen their doors in the very near future.
However, smaller blue-collar businesses will probably be pushing to open as quickly and effectively as possible, which means they likely won't have the time or resources to focus on the clearly needed enhanced services and training.
That is where outsourcing can play a vital role in bridging the gap between needed skills and experience and available resources.
Contact us today and discover why Vanguard Cleaning Systems® is the Standard of Clean® for businesses throughout Northwest Arkansas, Missouri, and Oklahoma.
In Oklahoma, dial 918-960-4450
In Arkansas, dial 479-717-2410
In Missouri, dial 417-812-9777