The COVID-19 public health emergency has officially merged with the northern hemisphere's annual cold and flu season, resulting in heightened levels of stress due, in part, to similarities in symptoms between the various infections.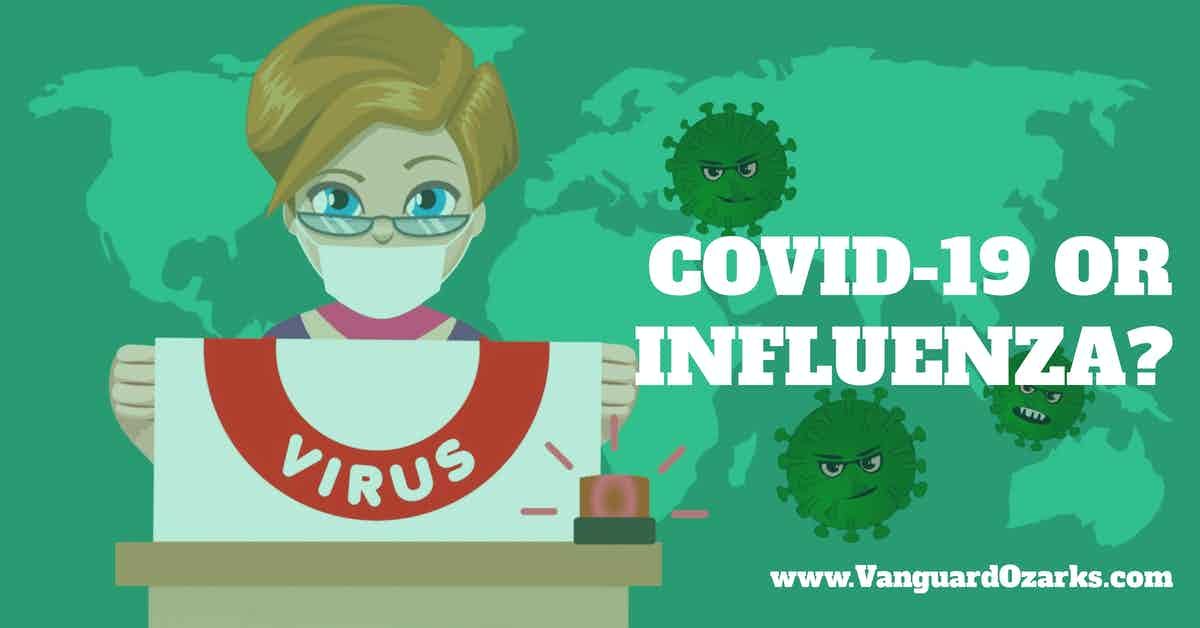 Similarities and Differences Between COVID-19, Influenza, and Common Cold Infections
The ongoing public health emergency has resulted in what health care professionals are referring to as a second pandemic--unofficially coined 'pandemic tension.'
At the same time, countries in the northern hemisphere are entering the beginning stages of the annual cold and flu season.
Compounding the pandemic tension is the similarity in symptoms between SARS, influenza, and the common cold, which include:
Fever
Chills
Cough
Fatigue
Sore throat
Runny or stuffy nose
Muscle pain or body aches
Headache
Shortness of breath
Gastrointestinal symptoms
Additionally, all three infections have symptoms for which you should seek immediate medical attention, including:
High fevers over 100.4 degrees in children or 101.3 degrees in adults
Trouble breathing
Fevers lasting more than five days
Severe pain in the throat, chest, head, or sinus region
However, COVID-19 has several additional symptoms that mandate seeking immediate medical attention, including:
Confusion
Inability to wake or stay awake
Bluish lips or face
Changes to, or a loss of taste or smell
Addressing the Overlapping Public Health Issues With Similar Means
Despite their differences, SARS, influenza, and the common cold are all respiratory illnesses and can be dealt with using similar methods--most of which are currently in place due to quarantine mandates and other restrictions.
While controversial, wearing a mask can prevent sputum from contaminating surfaces, much in the same way as covering your mouth or nose when you cough or sneeze.
Social distancing from others who clearly have symptoms, or when you yourself feel ill, will also reduce the potential for spread.
Washing your hands often with soap and water, especially after coughing or sneezing, using the restroom, or caring for someone who is ill, has been shown to have a significant impact on the reduction of germ transmission.
Using hand sanitizer when soap is not available is a proven substitute, though of lesser quality.
Enhanced daily cleaning of occupied public spaces using advanced cleaning technologies, such as microfiber, no-touch scrubber-vacs, and electrostatic disinfection appliances, has always been at the top of public health recommendations during any outbreak, and;
Enhanced disinfection services, specifically roving porter services used to wipe down high-touch germ hot spots throughout the day, will eliminate surface-resident pathogens, one of the primary transmission routes.
References & Resources
Takeaway
Addressing annual influenza and common cold outbreaks is always a high-stress challenge.
Adding the uncertainty of SARS on top of that has exponentially increased pandemic tensions in an overstressed population.
Fortunately, addressing these challenges will not require a significant adjustment to the current methods employed for eliminating the SARS virus, and may actually have inadvertently helped significantly lessen the impact of this year's influenza season.
The best recommendation is to follow local and state health and safety guidelines, wash your hands, stay home if you feel sick, and maintain a consistent level of cleaning and facility hygiene.
Outsourcing to a highly trained and dedicated service provider is a proven method for ensuring the highest cleanliness and safety standards.
Contact us today and discover why Vanguard Cleaning Systems® is the Standard of Clean® for businesses throughout Northwest Arkansas, Missouri, and Oklahoma.
In Oklahoma, dial 918-960-4450
In Arkansas, dial 479-717-2410
In Missouri, dial 417-812-9777