Despite its downgrade from pandemic status by the U.S Centers for Disease Control and Prevention (CDC) and the World Health Organization (WHO), many displaced workers have expressed concerns regarding their pending return to the workplace.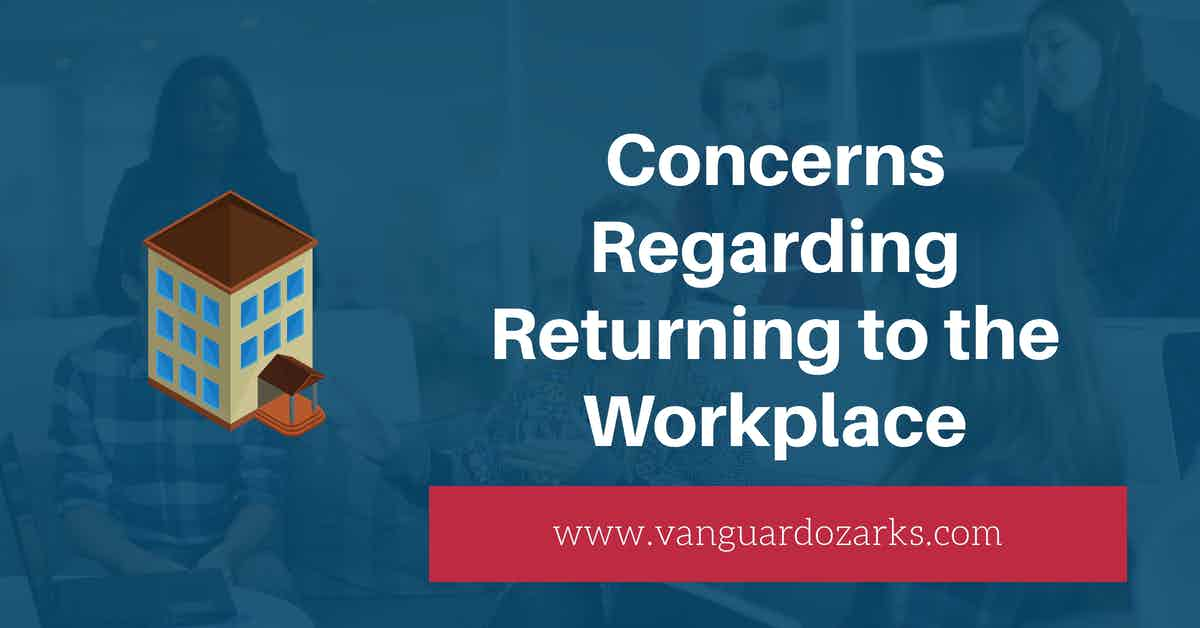 Post-COVID-19 Workplace Cleanliness and Safety Concerns
As the COVID-19 outbreak abates, worldwide, many workers displaced by quarantine orders are facing a return to the workplace, which, according to a recent survey conducted by LinkedIn, has resulted in serious concerns regarding their health and safety.
The results of the survey of more than 10 thousand employees across several industries, including retail, education, and hospitality, demonstrated two significant issues the employees had regarding a return to the workplace:
Exposure to others who are not taking safety seriously, and;
A lack of workplace cleanliness and sanitation.
According to LinkedIn, retail workers topped the charts regarding safety concerns at 75%, followed closely by other industries:
Entertainment - 73%
Education - 71%
Recreation and Travel - 65%
Construction - 60%
Manufacturing - 54%
The education industry topped the charts regarding concerns surrounding workplace cleanliness and hygiene at 36%, followed by:
Entertainment - 35%
Retail - 23%
Recreation and Travel - 23%
Manufacturing - 17%, and;
Construction - 14%
Addressing Returning Workers' Health and Safety Concerns
A correlation between the proximity of facility occupants combined with:
Low indoor air quality,
Inadequate facility safety guidelines,
An absence of tools and safety equipment, and;
Deficiencies in facility cleanliness and hygiene;
have reportedly driven up the stress levels of the prospectively returning workforce.
According to LinkedIn;
Stress levels remain high in the recreation and travel sector, too, which includes restaurants, hotels, casinos and sports teams.

The Workforce Confidence survey found more than 20% of respondents in those industries voiced primary concerns about each of these three factors: lack of safety guidelines, lack of protective tools and equipment, and deficiencies in sanitization and cleanliness.

Only 18% said they had no concerns.

Adequate cleanliness and sanitization standards are a big issue for jobs involving a lot of face-to-face contact with other people.

That's a list that ranges from kindergarten teachers to finance professionals on Wall Street's big trading desks.

The Workforce Confidence survey found that sanitization concerned at least 30% of people in education, finance and entertainment.

By contrast, that rate dropped into the teens for health care, legal, manufacturing and nonprofits.

It affected just 12% of people in energy and mining.

These three industries worry most about returning to the workplace
The concerns are so widespread that Florida teachers' unions are suing to avoid returning to work until additional requirements are met, and Hollywood production companies have resorted to using dolls in place of actors and actresses during certain scenes.
An alternative to this conflagration would be to increase enhanced cleaning measures, touchpoint disinfection services, and indoor air quality monitoring and control systems.
This could be accomplished by:
Upgrading current cleaning tools from older cotton, cloth, and sponge systems to smart, color-coded microfiber.
Replacing cleaning and disinfection products with commercial-grade products recommended by the U.S. Environmental Protection Agency (EPA) for combatting SARS-CoV-2.
Implementing no-touch scrubber-vac and electrostatic disinfection appliances to increase operational efficiency and reduce onsite labor requirements.
Creating cleaning zones and checklists to ensure all critical tasks are performed regularly without unnecessary occupant contact.
Moving major cleaning operations to the night shift and assigning a trained day porter to wipe down high-contact touchpoints throughout the day.
Servicing all HVAC ducts, systems, and filters and placing CO2 and pressure monitors in occupied areas of the facility to monitor air ventilation, flow, and quality.
Installing commercial-grade air cleaning systems to reduce the instances of airborne SARS-CoV-2 particles, and;
Publishing and communicating verbally, via signage, and emails or flyers, your organization's facility safety measures and required occupant precautions.
References & Resources
Takeaway
For those employees facing a return to a workplace where concerns regarding the regulated use of facemasks and personal hygiene inside a highly occupied facility, stress levels have likely never been higher.
When combined with concerns regarding facility cleanliness and hygiene, it is easy to see why so many wish to remain home until additional precautions are put in place and their safety can be assured, at least to a certain level.
Implementing enhanced cleaning measures combined with regular touchpoint disinfection, effective occupant communication, and clearly defined facility regulations regarding the required use of personal protective equipment can go a long way towards reducing fears and getting everyone back on track.
Contact us today and discover why Vanguard Cleaning Systems® is the Standard of Clean® for businesses throughout Northwest Arkansas, Missouri, and Oklahoma.
In Oklahoma, dial 918-960-4450
In Arkansas, dial 479-717-2410
In Missouri, dial 417-812-9777