Before recent events, public restroom cleanliness was critical to the success of businesses of every kind and now, with reports surfacing regarding the ongoing spread of pathogens in public bathrooms, maintaining the highest standards of cleanliness and hygiene in these facilities is more important than ever.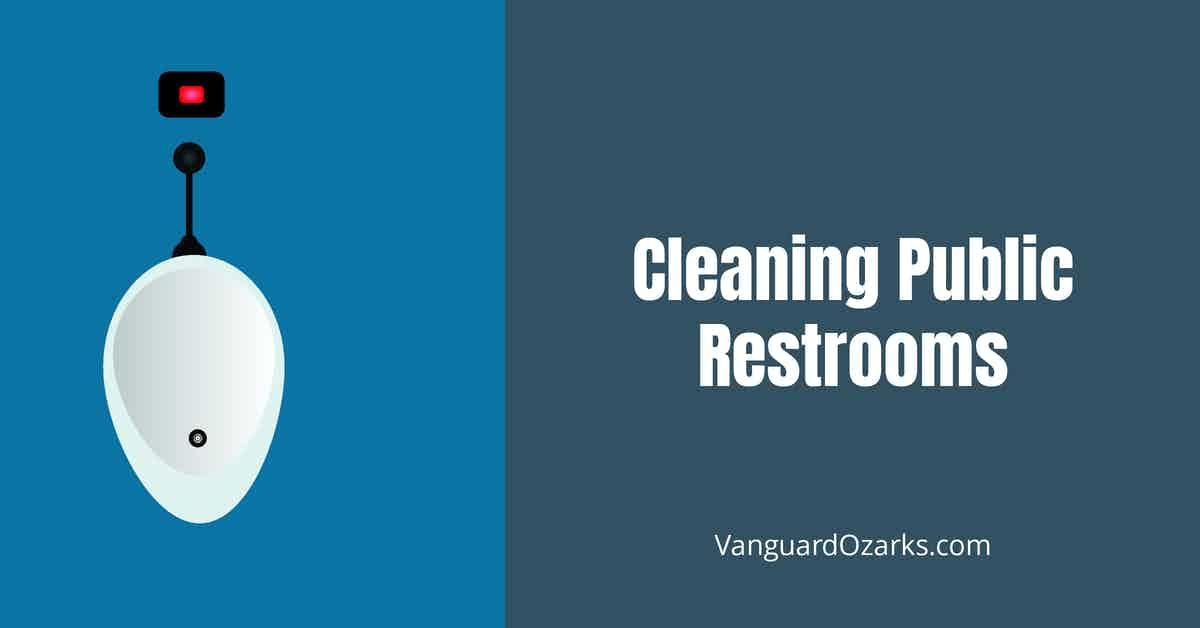 Public Bathrooms and Public Health
The cleanliness of publicly accessible restrooms has always been a litmus test for the success of a business.
Clean restrooms often go uncommented on but noticed by customers.
Conversely, dirty bathrooms have an almost immediate and profound impact on consumers and a business's financial bottom line.
For businesses, an unpleasant restroom experience creates negative customer perceptions [...].

Almost three-fourths of consumers believe a bad restroom indicates poor management.

Another two-thirds say it lowers their opinion of the company, shows the business doesn't care about customers, and gives the impression the company is lazy or sloppy.

An unpleasant restroom can also cause lost sales since 64 percent of Americans say they'll either think twice about patronizing the business or will never frequent it again.

Americans Come Clean on Messy Public Restrooms in New Survey
However, new research suggests that additional challenges now face public restroom goers.
[...]toilets may play a role in [the] transmission of COVID-19.

When a toilet is flushed, a plume of aerosolized bacteria and droplets rises out of the toilet as much as three to six feet.

These aerosols can then linger in the air to be inhaled by others who enter the restroom.

Since SARS-CoV-2 has been found in the stool of infected people, it is possible for this toilet plume to contain aerosolized virus particles that could be inhaled by others.

Dr. Macgregor-Skinner explains that the toilet plume contains billions of bacteria and viruses and that "research over the years has suggested that toilet plume can play a contributing role in the transmission of infectious diseases.

Straight Talk: Toilet Plume and Disease Transmission [Video]
Addressing Public Restroom Cleaning Challenges
Due to the complexity of cleaning public bathrooms during the best of times, many businesses have, much to the chagrin of their customers, opted to close their facilities to public use.
For the most part, the reasoning behind this is sound.
According to microbiologist Ali Nouri, president of the Federation of American Scientists, public restrooms are;
Small, making social distancing nearly impossible.
Poorly ventilated, which increases the likelihood of airborne pathogen transmission.
Filled with fomites, specifically stainless steel, which harbors contagious pathogens for several hours, and, of course;
Toilet plumes, which can expel aerosolized pathogens that spread through human waste into the air.
Source:
One method for meeting consumer demand for restroom availability and government regulations regarding cleaning frequencies is to clean your restroom at least once per hour during normal operations--more depending on foot traffic.
However, this can be difficult to accomplish with conventional cleaning equipment--string mops, metal buckets, old washcloths, and sponges.
A viable and preferable alternative to laboriously recleaning your business restroom every hour or more, with ineffective equipment, is to upgrade to modern technologically advanced systems, such as no-touch vacuum scrubbers and smart microfiber towels.
Additionally, assigning a porter to monitor the restroom throughout the day and clean as necessary, combined with a detailed checklist that includes safety precautions, will significantly reduce the complexity, time, and workload required to maintain high standards of restroom cleanliness.
References & Resources
Takeaway
As concerns regarding pathogen transmission continue to rise and confusion surrounding just how they are spread increases, many businesses are opting to forgo in-demand services, such as the availability of public restrooms, to avoid liability and potentially contributing to the spread of disease.
As opposed to preventing access to potentially necessary facility services, increasing the rate and standard of cleaning for your business's restrooms will likely improve your standing in the eyes of your customers and increase foot traffic through your business, resulting in increased sales.
When implementing the necessary cleaning schedules and procedures, it is vital that the assigned staff be trained in multiple areas, including safe equipment and chemical handling, cross-contamination prevention, and zone cleaning.
An additional, highly recommend measure is to over-communicate the cleaning and disinfection procedures your facility employs to its customers by whatever medium best meets their needs.
Contact us today and discover why Vanguard Cleaning Systems® is the Standard of Clean® for businesses throughout Northwest Arkansas, Missouri, and Oklahoma.
In Oklahoma, dial 918-960-4450
In Arkansas, dial 479-717-2410
In Missouri, dial 417-812-9777