The holidays are just around the corner, and it's time for the annual office parties, so make certain to end this year and begin the new year on the right note by starting with a clean and hygienic office to host your party in.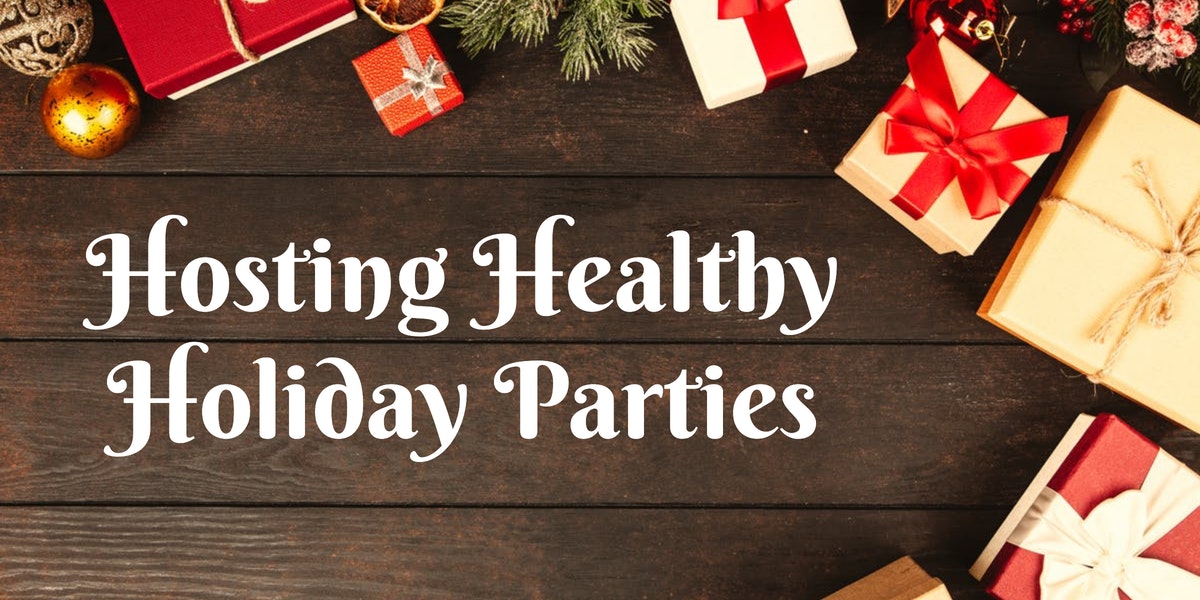 How to Prepare for a Healthy Holiday Party
If you've been keeping up with the news this year, you know that germs are everywhere, especially the flu, which is predicted to peak in December.
Flu season most often peaks in February, but the latest projections show there's better odds that America's 2019-2020 flu season high points in December than any other month.

There's a 40 percent chance that flu activity peaks in the United States in December, compared to a 30 percent chance for January 2020 and 25 percent chance for February, according to the The Centers For Disease Control And Prevention (CDC).
Getting sick at the office holiday party can put a real damper on the New Year, so get the party started right by making sure the office is healthy and hygienic.
High Contact Surfaces
Before hanging those Christmas bells, wipe down the doorknobs with a high-quality all-purpose disinfectant wipe or spray.
While you're at it, make sure to get:
The office light switches.
Coffee pots and handles.
Tables and chairs all around.
Refrigerator door handles.
Stair and walkway rails.
The remote controls for any TVs or stereos.
Any technical equipment you may set up, and;
Vending machine, elevator door, and water faucet buttons.
Clean the Restroom
Nobody wants a stinky holiday party, so get that restroom serviced as soon as possible and make sure it has time to properly ventilate to avoid any issues that cleaning fumes may cause guests.
Make sure that all of the restroom equipment is in proper working condition, the trashcans are emptied, the floors are swept and mopped, and that there is an adequate supply of paper towels, toilet paper, and soap.
While you're in there, don't forget about the high-contact surfaces, especially:
The light switch.
The sink faucet handle.
All along the counter, and;
Commode handles.
Hand Hygiene
Germs spread quickly, especially in crowded offices where guests are mingling and food and drink are being shared.
While it's not precisely customary to put up festive hand washing reminders, you can do a lot to protect yourself and your guests by following a few simple guidelines, including:
Ensuring the restroom is fully stocked with soap, and;
Placing bottles of hand sanitizer on tables around the party.
Remember to do your part by practicing the six-step handwashing process:
Rinse.
Lather.
Scrub.
Rinse.
Dry.
Hand Sanitizer.
Additionally, while you're mingling with fellow office workers, pay attention to where your hands go and make sure to avoid touching your face, eyes, nose, and mouth as much as possible, especially after shaking hands.
Clean for Health First
One of the most important gifts you can give to your office staff, guests, and their families this holiday season is the gift of health.
Cleaning your office with environmentally preferable products isn't just good for the environment; it's good for the safety and wellbeing of everyone who comes into your office.
Conventional commercial cleaning products have been shown, time and again, to damage the environment from the production process to disposal, and harm everyone that comes into contact with them.
Take the opportunity this year to make the switch to products that are cleaner, better for the environment, and safer for office workers and custodial staff.
References & Resources
Takeaway
Cleanliness and hygiene are critical components of a successful office party.
However, knocking those chores off your list is likely the last thing you or your office staff want to participate in right before a party.
Outsourcing your office holiday parties pre- and post-cleanup duties is a cost-effective method for ensuring everyone is happy and safe while eliminating the headache and potential challenges of handling the task yourself.
Contact us today and discover why Vanguard Cleaning Systems® is the Standard of Clean® for businesses throughout Northwest Arkansas, Missouri, and Oklahoma.
In Oklahoma, dial 918-960-4450
In Arkansas, dial 479-717-2410
In Missouri, dial 417-812-9777