For many children across the United States, the school year is just around the corner and, for facilities maintenance staff and building service contractors, that means it's time to establish cleaning protocols and procedures that will set the stage for a healthy, productive year.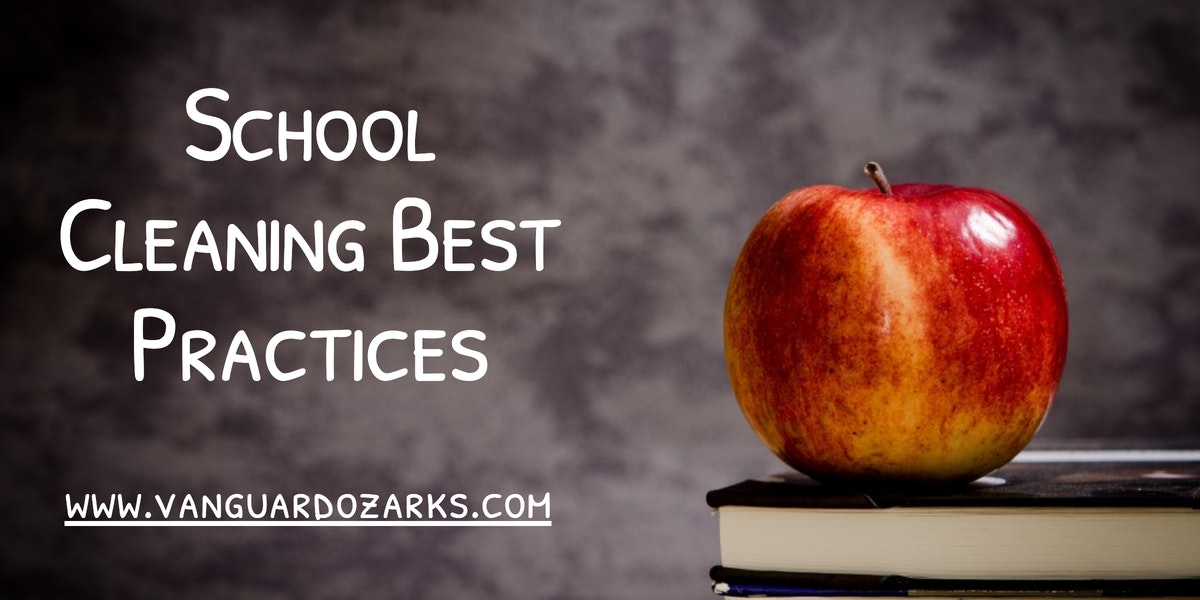 The Importance of Establishing Cleaning Best Practices for the School Year
A new school year is nearly upon us and, with that, new challenges for custodial service personnel as they too confront their own challenges in providing a safe and hygienic learning environment for our nation's children.
Each year, millions of children pour into the classroom eager to learn and interact with one another--sharing stories of summertime adventures, hopes for the upcoming year, and germs.
Lots and lots of germs.
Compounding the issue are widespread heat waves, increased instances of airborne allergens, dust, and other air pollutants--all of which combine to degrade cognitive functions in the classroom and contribute to rising numbers of classroom-acquired illness and absences.
According to a University of Southern California (USC) study cited by the Los Angeles Times;
Researchers looked at school absences among 2,081 students in the fourth grade at 27 schools during the first six months of 1996.

For every rise in ozone levels by 20 parts per billion, absences from school increased 83% because of respiratory illness such as sneezing, sore throats, and coughs, according to the study.
Further, flu season--just around the corner--contributes to significant spikes in absenteeism and can be directly linked to the quality of infection prevention measures in the classroom, specifically handwashing.
According to a recent paper published by ScienceDirect;
[...] students were absent 12,386 days in 7,945 episodes.

The incidence of total absent episodes and percent of missed days, including those because of upper respiratory infections and gastrointestinal infections, were significantly lower in the [Experimental Ggroup] than the [Control Group], and this was maintained through the flu pandemic period.
Concluding that;
School absenteeism because of infections in schools is reduced when a hand hygiene program utilizing sanitizing gels is properly carried out, especially during the flu season.

The impact of common infections on school absenteeism during an academic year
Finally, updating cleaning practices, equipment, and procedures have been correlated to substantial reductions in student absenteeism when compared to neighboring districts.
While not a scientific study, the Rockwood school district reported 5% absenteeism during flu season compared to 15% in neighboring districts.

Many reasons could be in play, but the Rockwood district recently switched from conventional cleaning methods to a No-Touch Cleaning system.

Wiping, mopping and other conventional cleaning methods spread soils around.

Touch-free cleaning fully removes dirt and pathogens from surfaces, even heavily-contaminated fomites.

The result is a more hygienic clean, less spreading of germs and potentially less absenteeism.
Cleaning Best Practices to Reduce Absenteeism in Schools
Step 1.  Identify Problem Areas/Hot Spots - Commonly referred to as fomites--germ hot spots are high-contact surfaces where germs can live and grow, if not thrive, and include door knobs, desks, computer equipment, water fountains, pencil sharpeners, and pretty much everything in a restroom.
Step 2.  Cleaning and Disinfection Frequency - Once hotspots are identified, student traffic patterns are established (especially trips to the restroom), and classroom and dining areas are mapped out, it is necessary to determine, based on foot traffic, regularity of contact, and the potential for the transfer of germs, how often a space will need to be cleaned and disinfected.  Food prep and dining areas, as well as classrooms should be cleaned and disinfected daily.  Restrooms should be checked routinely throughout the day and serviced as needed.  High-touch computer equipment and other fomite areas may benefit from regular wipe downs.
Step 3.  Chemical Selection - Not all cleaning and disinfection products are rated for germs or bacteria your school may be fighting against.  Additionally, commercial chemical cleaning products have been shown to negatively impact cognitive functions, decrease indoor air quality, and trigger respiratory issues, potentially leading to asthma or asthma-like symptoms.  While green cleaning products may not be in the cards for your district, EPA certified Safer Choice products are a proven middle of the road alternative.
Step 4.  Application - How classrooms are cleaned is just as important, if not more so than the chemicals used in the process.  As previously cited, conventional mops and rags push dirt and germs around without removing them from the surface and are commonly identified as catalysts for cross-contamination issues.  Applying color-coded microfiber and the two-bucket cleaning method with no-touch electrostatic disinfection will increase the coverage area of the applied product resulting in a superior level of hygiene in a fraction of the time.
References  & Resources
Takeaway
Maintaining a high standard of cleanliness and hygiene in the classroom and supporting facilities has been shown to have a positive impact on student health and performance.
Conversely, substandard and outdated practices contribute to unnecessary challenges facing schools, staff, students, and parents, often leading to lower grades, increased absenteeism, and closed schools as a result of too few resources.
Establishing a clean for health first approach now increases the chances of a productive school year for everyone.
Contact us today and discover why Vanguard Cleaning Systems® is the Standard of Clean® for businesses throughout Northwest Arkansas, Missouri, and Oklahoma.
In Oklahoma, dial 918-960-4450
In Arkansas, dial 479-717-2410
In Missouri, dial 417-812-9777