Increasingly, multi-tenant and multi-location property owners and managers are seeking partnerships with vendors and service providers with the skills and expertise to address critical infrastructure and management requirements with little to no supervision--an area in which Vanguard Cleaning Systems of the Ozarks excels.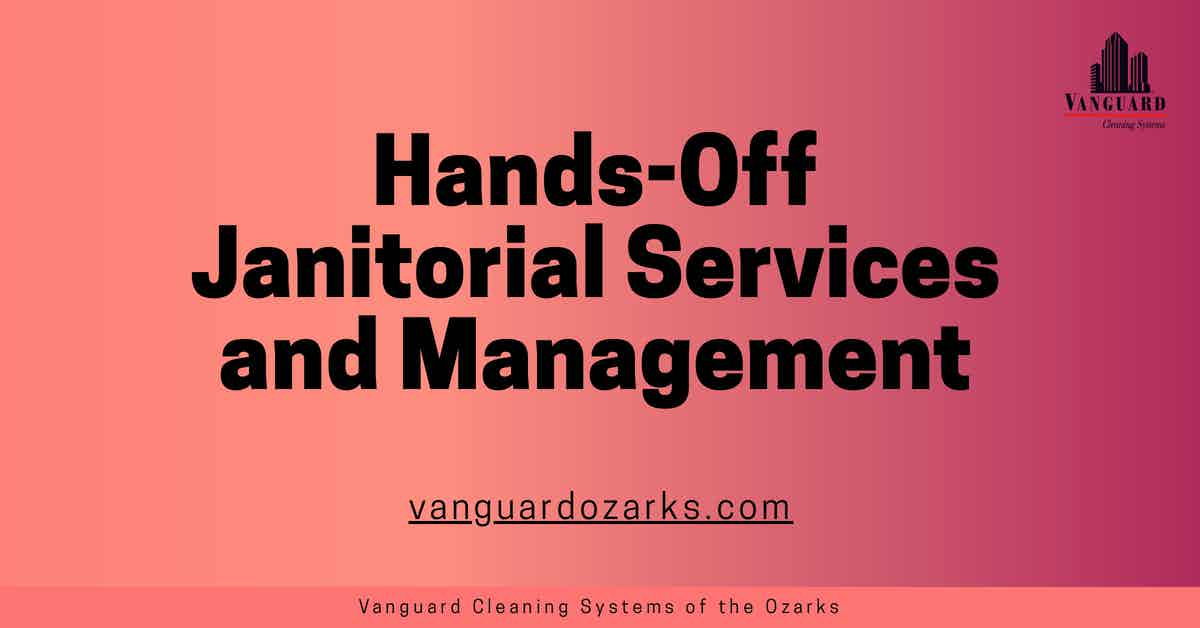 The Challenge of Hands-Off Janitorial
Hands-off service provision and management require high levels of:
Competency.
Reliability, and;
Trustworthiness.
By design, direct feedback from upper management is non-existent-- this causes potentially large margins of error without proper communication, validation, and a thorough understanding of the project scope.
This scenario can result in:
Poor cleaning outcomes.
Dissatisfied tenants, and;
Potential health and safety issues.
Vanguard Cleaning Systems of the Ozarks' Approach to Hands-Off Janitorial Services
We at Vanguard Cleaning Systems of the Ozarks understand that time is valuable, and many property managers lack the time and resources necessary to oversee in-demand high-impact cleaning services.
Vanguard Cleaning Systems of the Ozarks' franchise-owned janitorial providers offer:
Certified green cleaning services.
High-tech cleaning with state-of-the-art equipment, including Electrostatic Disinfection and Ultraviolet Germicidal Irradiation.
High-touch fomite disinfection.
Deep carpet cleaning, floor care, and ongoing maintenance.
Window washing services, and;
Routine assessments to validate cleaning and disinfection efficacy.
Each site is:
Provided a customized plan with flexible scheduling, and;
Assigned a dedicated account manager and service provider team.
Our management team provides feedback loops from the property tenants and onsite management teams to the property manager to maintain full open channels of communication and ensure the highest standards of cleanliness and safety are consistently met.
Takeaway
Hands-off janitorial providers function as a kind of fiduciary for multi-tenant and multi-site property owners and managers lacking the time, labor, and material resources required to oversee the upkeep of their various properties.
Vanguard Cleaning Systems of the Ozarks is dedicated to filling the necessary gaps to ensure the highest standards of facility cleanliness and safety are achieved and maintained.
Need more capability from your vendor partners--Let's talk.
In Oklahoma, dial 918-960-4450
In Arkansas, dial 479-717-2410
In Missouri, dial 417-812-9777