Indoor air quality (IAQ) is a critical component of healthy schools and workplaces and has a direct impact on occupant performance.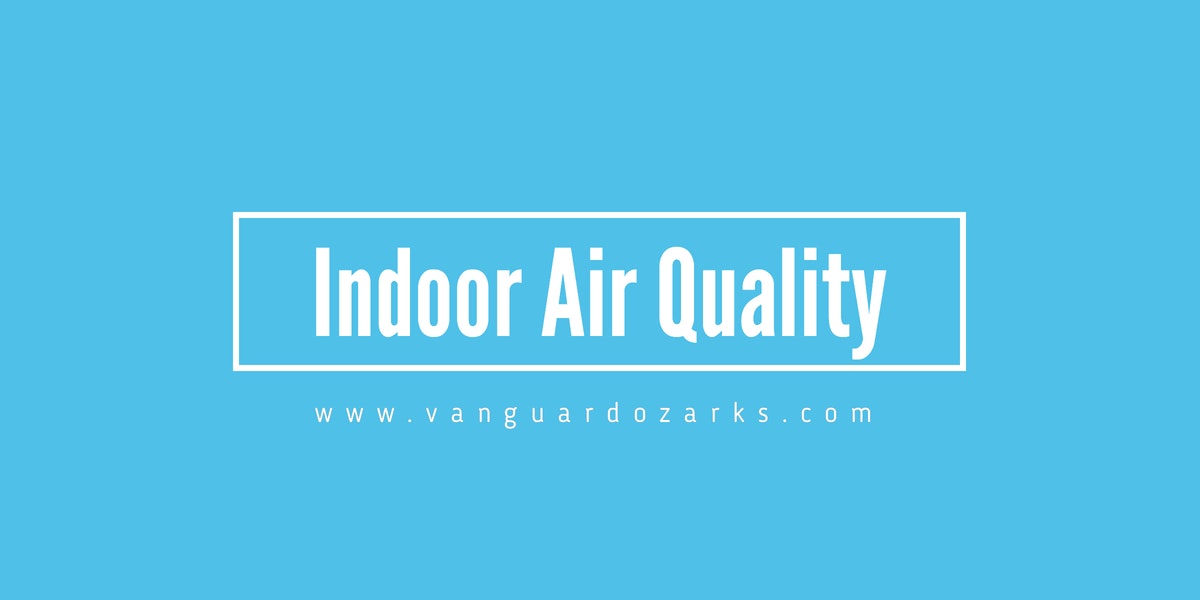 The Importance of Indoor Air Quality
Indoor air quality describes the quality and comfort of the air inside of a building.
Issues with IAQ can be felt immediately and is a common forerunner of the elusive, yet highly-problematic sick building syndrome, and can lead to long-term health issues after varying levels of exposure, depending on age and pre-existing health conditions.
The short-term side-effects of low-quality indoor air include;
Eye, nose, and throat irritation.
Headaches.
Dizziness, and;
Fatigue.
The long-term side-effects include:
Respiratory disease.
Heart disease, and;
Cancer.
All of which can be fatal.
Conversely, improving the quality and comfort inside of occupied buildings has been shown to positively impact occupant performance.
A study from the Technical University of Denmark by indoor climate scientists Pawel Wargocki and David P. Wyon, from 2013, revealed that the indoor environment can influence work productivity by up to 10%.

Tasks requiring concentration, memory and original thought are particularly susceptible to poor indoor air quality.

Good indoor air quality can improve office productivity by 10%
The Issues With Indoor Air Quality
Poor IAQ negatively impacts occupant wellness and can quickly lead to illness and costly absenteeism.
Additionally, low-quality indoor air has been directly linked to the onset of asthma in elementary school children--an enormous and escalating issue in the United States.
At its worst, poor air quality takes students out of the classroom.

While an air purifier in the classroom can be an easy way to remove airborne bacteria and viruses to prevent the spread of colds and flu, student absences due to respiratory infections and asthma that are most closely linked with poor indoor air quality and chronic absenteeism in schools.

According to the CDC, asthma-related illness is one of the leading causes of school absenteeism, accounting for over 14 million missed school days per year.
The challenges with IAQ are so pronounced that the U.S. Federal Government tasked the Environmental Protection Agency (EPA) with researching the issue, and its effects on building occupants.
The federal government has long recognized that the quality of indoor air is a prime factor in human health and illness.

[...] employees working in indoor work environments face a significant risk of material impairment to their health due to poor indoor air quality, and that compliance with the provisions proposed in this notice will substantially reduce that risk.
How to Improve Indoor Air Quality
Improving IAQ has a demonstrably positive impact on occupant health and performance.
However, identifying the source of the pollution can be challenging, as the root source can stem from everyday-use items in non-industrial work and educational environments in the form of volatile organic compounds (VOCs).
VOCs off-gas from commonly used products, such as:
Printer ink toner.
Paint.
Commercial carpet cleaning products, and;
Nearly every commonly employed chemical cleaner and disinfectant.
Eliminating the off-gassing of VOCs from cleaning products is one of the foundational principles behind the clean for health first movement in the custodial industry, and includes products, such as EPA certified Safer Choice cleaning products and Category IV disinfectants.
Hazardous-use chemical cleaning products can easily be identified by reviewing the material safety data sheets (MSDS) that accompany the product.
Removing these products from the standard cleaning rotation and replacing them with Safer Choice alternatives, as well as increasing indoor air flow via a HEPA filtered HVAC systems, or through the circulation of natural outdoor air can significantly improve IAQ and should have a noticeable impact on occupant wellbeing and productivity.
References & Resources
Takeaway
Improving the quality of your organizations indoor air is critical to:
Reducing costs.
Increasing productivity, and;
Improving occupant health and safety.
Exposure to natural air flow is one of the best remedies, but is not always practical, especially in cold environments, during foul weather conditions, or in locations with habitually poor outdoor air quality.
Conventional HEPA filters can help a little, but the best option is to identify the source and either eliminate its use or relocate its storage to an unoccupied space.
Custodial services committed to the safety of all building occupants and the success of your organization will readily offer clean for health first alternatives over conventional cleaning products.
Contact us today and discover why Vanguard Cleaning Systems® is the Standard of Clean® for businesses throughout Northwest Arkansas, Missouri, and Oklahoma.
In Oklahoma, dial 918-960-4450
In Arkansas, dial 479-717-2410
In Missouri, dial 417-812-9777